Richie Stanaway to restart career in AGP Carrera Cup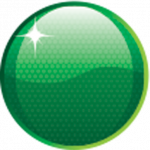 Comeback racer Richie Stanaway will make his long awaited racing return in the Porsche Carrera Cup Australia races at the AGP meeting at Albert Park this weekend.
The talented Kiwi suffered two fractured vertebrae to his back in a nasty crash during a Formula Renault 3.5 race at Spa last June.
He will drive for Team Kiwi Racing in the second entry alongside Shae Davies.
Stanaway remains part of the Lotus F1 development program and is already locked into the Porsche Mobil 1 Supercup in Europe this year.
The Albert Park assignment will be his first race since the Spa accident although he recently tested for Aston Martin with a possible view to gaining a start at the Le Mans 24 hour in June.
"I feel fine, but as this is my first race since my back injury, I am unsure as to how I will go this weekend under race conditions," said Stanaway.
"This opportunity means so much to me as six months ago I thought I might never  race again. I am just so excited and I would like to thank everyone involved who has made this possible."
Stanaway won four consecutive championship titles in his short motor racing career, taking outright victory in the 2008 New Zealand Formula Ford Championship, 2009 New Zealand Toyota Racing Series, 2010 Formula Masters and 2011 German  Formula Three Championship.
The second round of the Porsche Carrera Cup Australia starts on track at Albert Park tomorrow.