Enraged Hamlin refuses to pay censorship fine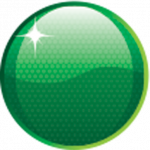 Denny Hamlin says he'd rather be suspended than pay a $25,000 fine imposed on him by NASCAR for suggesting that passing is more difficult with the new Generation 6 car.
The Joe Gibbs Racing Toyota driver made the comments following last weekend's second race of the season in Phoenix, where he credited his fight through the field to third largely to strategy.
Although NASCAR has not confirmed which of Hamlin's comments has been deemed "detrimental to stock car racing", it is believed that the seemingly restrained following passage has landed the Virginian in hot water.
"I don't want to be the pessimist, but it did not race as good as our generation five cars," said Hamlin on pitroad after the Phoenix race.
"This is more like what the generation five was at the beginning. The teams hadn't figured out how to get the aero balance right.
"Right now, you just run single-file and you cannot get around the guy in front of you. You would have placed me in 20th-place with 30 (laps) to go, I would have stayed there, I wouldn't have moved up. It's just one of those things where track position is everything."
Hamlin was somewhat more direct when informed of the punishment on Thursday.
"This is the most upset and angry I've been about anything in a really, really long time," he said.
"The truth is what the truth is and I don't believe in this, I'm never going to believe in it.
"As far as I'm concerned, I'm not going to pay the fine. If they suspend me, they suspend me. I don't care at this point."
In response to the latest comments, NASCAR's vice-president of competition, Robin Pemberton, has stressed that Hamlin is able to appeal the fine is he wishes.
"We give them quite a bit of latitude, but you can't slam your racing, you can't slam your product. That's where it crosses a line," Pemberton added of Hamlin's infraction.