NHRA Top Fuel star to race at Willowbank this Easter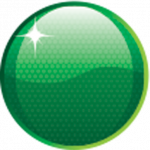 Three times NHRA Top Fuel World Champion Larry Dixon will make his Australian racing debut at Willowbank Raceway over Easter (March 29-30) for the Santos Cranes Super 3 Extreme Top Fuel event.
Dixon will join the Rapisarda International Autosport team in Queensland with whom he has been racing with in the 2013 NHRA season.
Dixon is the second most successful driver in NHRA history with 62 Top Fuel final round wins and three Championships (2002, 2003 and most recently 2010) to his credit.
He won't come to Australia alone, bringing superstar crew chief, Lee Beard with him to engineer the 8,000 horsepower machine.
"I have heard a lot of great things about the racing in Australia and I am really looking forward to getting on track and competing over the quarter-mile at this new event," said Dixon, referencing the quarter mile standard in Australia – where America now uses the shorter 1000-foot distance.
"The three-round format is something that is used here in the US quite a bit for exhibition and non-NHRA events, so I am pretty familiar with it. I have actually raced it once before with Shirley Muldowney where I was fortunate enough to get the win, so hopefully I can have the same kind of success this time around.
"Once we arrive in Australia after our Florida (NHRA) round we will be heading straight to Santo's race shop to take a look at the equipment and get the right set up prepared, so by the time we pull in to the gates we will be ready to race.
"I know this event and the Louie Rapisarda Top Fuel Trophy Race is something which is very special to Santo and his entire family, so I hope we can get some great results together for him when we head to Willowbank Raceway later this month," he added.
The event is close to the Rapisarda family. Not only will it carry major sponsorship from Santo's Cranes, it will award the Louie Rapisarda Trophy for the first time, in honour of Santo's son, Louie who lost his life in a testing accident at the Queensland track in 1990.
Willowbank Raceway Managing Director Steve Bettes spoke of the excitement of welcoming drag racing "royalty" in the form of Dixon and Beard.
"Everyone here at Willowbank Raceway is absolutely delighted to have Larry and Lee coming to Australia for the Santo's Cranes Super 3 Extreme Drag Race," said Bettes.
"As true NHRA royalty, their appearance this Easter at Willowbank Raceway seals the deal on this event being one not to be missed by race fans.
For Crew Chief, Beard, returning to Australia for this event is incredibly special. He's aiming to add this event to his 54 final round wins across 11 drivers. His last win was at the final round of the 2012 NHRA season at Pomona in California.
"I haven't participated in much racing outside of the United States other than at the opening of the Yas Marina track in Abu Dhabi, so I am very much looking forward to heading to Australia to compete with the Rapisarda family," said Beard.
"The three-round format is something we are very familiar with and given the event's significance to the Rapisarda family, I am very honoured to have been invited to take part.
"Preparation is something that is very important to me, so as soon as we get into Australia I will be working hard to create a set-up that will allow us to be competitive and able to put together a great event for Santo and his family."
For Santo Rapisarda, this Easter at Willowbank Raceway is shaping up to be something special.
"Not only does this event feature a memorial trophy in honour of my son Louie, but in Larry and Lee we will be bringing some top ranking NHRA-class experience to the race track with us this Easter – I think that is pretty special," said Rapisarda.
"This announcement really underlines our commitment to this event – we truly are bringing all hands on deck, it means a lot to us and we are going to be chasing after the win with everything we have got."
The Super 3 Extreme concept will operate on the idea of two individual ANDRA Drag Racing Championship rounds in one event for the Top Fuel and Top Alcohol categories, with a winner to be crowned on both the Friday and the Saturday of the event. It was first trialled at the Perth Motorplex last month to great success.
Racing will begin with the first pass for all Top Fuel and Top Alcohol cars at approximately 5.00pm followed by an elimination round for all cars later in the evening. From this round, the third and fourth quickest winners will proceed to the 'Preliminary Final' while the two quickest winners battle it out in 'The Final', as per the Special 3 Round Format ratified this season in the ANDRA rulebook.
Once the winner is crowned on Friday, the full field for each bracket will get ready to do it all over again on Saturday, while the winner for the Louie Rapisarda Top Fuel Trophy will be decided at the conclusion of racing on day two using the combined points from both Friday and Saturday.