Edwards ends winless streak in Phoenix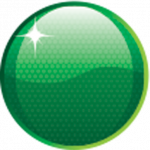 Carl Edwards has ended a 70 race winless streak in NASCAR's Sprint Cup division by beating Daytona 500 winner Jimmie Johnson to the flag at Phoenix.
The Roush Fenway Ford driver survived a green-white-chequer restart to lead home Johnson by just over a second.
The five-time champion was left somewhat aggrieved by Edwards' tactics on multiple late restarts, claiming his Ford rival had slowed below pace car speeds in order to get a greater jump at the green flag.
Denny Hamlin rebounded from a tough Daytona to take third following some last-lap fender-rubbing with Johnson, while Brad Keselowski and Dale Earnhardt Jr completed the top five.
Clint Boywer, Matt Kenseth, Tony Stewart, Jeff Gordon and Jeff Burton filled sixth through 10th.
AJ Allmendinger was a strong 11th on return to the series with James Finch's Chevrolet team following his prohibited substance ban last year.
Pole-sitter Mark Martin came home a disappointing 21st after a late unscheduled pitstop to remedy a loose wheel.
Australian Marcos Ambrose was three places up the road in 18th, while Daytona star Danica Patrick failed to finish after a punctured tyre sent her Chevrolet into the wall on the 186th lap.
See below for the full race result
| | | | | | |
| --- | --- | --- | --- | --- | --- |
| Pos | Driver | # | Car | Start | Laps |
| 1 | Carl Edwards | 99 | Ford | 15 | 316 |
| 2 | Jimmie Johnson | 48 | Chevrolet | 3 | 316 |
| 3 | Denny Hamlin | 11 | Toyota | 8 | 316 |
| 4 | Brad Keselowski | 2 | Ford | 11 | 316 |
| 5 | Dale Earnhardt Jr | 88 | Chevrolet | 21 | 316 |
| 6 | Clint Bowyer | 15 | Toyota | 13 | 316 |
| 7 | Matt Kenseth | 20 | Toyota | 9 | 316 |
| 8 | Tony Stewart | 14 | Chevrolet | 6 | 316 |
| 9 | Jeff Gordon | 24 | Chevrolet | 5 | 316 |
| 10 | Jeff Burton | 31 | Chevrolet | 20 | 316 |
| 11 | AJ Allmendinger | 51 | Chevrolet | 23 | 316 |
| 12 | Juan Pablo Montoya | 42 | Chevrolet | 29 | 316 |
| 13 | Kevin Harvick | 29 | Chevrolet | 7 | 316 |
| 14 | Casey Mears | 13 | Ford | 43 | 316 |
| 15 | Aric Almirola | 43 | Ford | 18 | 316 |
| 16 | Ricky Stenhouse Jr | 17 | Ford | 12 | 316 |
| 17 | Greg Biffle | 16 | Ford | 17 | 316 |
| 18 | Marcos Ambrose | 9 | Ford | 22 | 316 |
| 19 | Kasey Kahne | 5 | Chevrolet | 2 | 316 |
| 20 | Paul Menard | 27 | Chevrolet | 16 | 316 |
| 21 | Mark Martin | 55 | Toyota | 1 | 316 |
| 22 | Jamie McMurray | 1 | Chevrolet | 19 | 316 |
| 23 | Kyle Busch | 18 | Toyota | 4 | 316 |
| 24 | Bobby Labonte | 47 | Toyota | 33 | 315 |
| 25 | David Reutimann | 83 | Toyota | 34 | 315 |
| 26 | Joey Logano | 22 | Ford | 32 | 315 |
| 27 | Kurt Busch | 78 | Chevrolet | 25 | 315 |
| 28 | J.J. Yeley | 36 | Chevrolet | 27 | 315 |
| 29 | Travis Kvapil | 93 | Toyota | 30 | 313 |
| 30 | David Stremme | 30 | Toyota | 37 | 313 |
| 31 | Joe Nemechek | 87 | Toyota | 41 | 311 |
| 32 | Landon Cassill | 33 | Chevrolet | 38 | 309 |
| 33 | Dave Blaney | 7 | Chevrolet | 26 | 306 |
| 34 | Ken Schrader | 32 | Ford | 42 | 300 |
| 35 | Josh Wise | 35 | Ford | 36 | 295 |
| 36 | Martin Truex Jr | 56 | Toyota | 14 | 284 |
| 37 | David Gilliland | 38 | Ford | 31 | 237 |
| 38 | David Ragan | 34 | Ford | 24 | 186 |
| 39 | Danica Patrick | 10 | Chevrolet | 40 | 184 |
| 40 | Ryan Newman | 39 | Chevrolet | 10 | 137 |
| 41 | Scott Speed | 95 | Ford | 28 | 88 |
| 42 | Mike Bliss | 19 | Toyota | 35 | 34 |
| 43 | Scott Riggs | 44 | Ford | 39 | 19 |

See below for video of the last lap battle between Johnson and Hamlin

See below for video of Patrick's crash