Nathan Pretty wins V8 ute round in Adelaide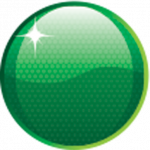 Nathan Pretty has secured victory in the opening round of the Auto One V8 Ute Racing Series – protected by Armor All on the streets of Adelaide.
Pretty complimented his Race 1 win by taking honours in today's third and final race of the Clipsal 500 round.
"I'm extremely happy, it's good for the new sponsors we have on board this year, Milwaukee and CQ group they were here this weekend so it was great for them," said Pretty.
"Also for Holden, Ford has dominated here in the past so it's good to see the lion up there. I'm loving life at the moment – all of the guys have been hard at work back in the workshop and it's culminated into a win, which is what hard work does."
The Milwaukee Racing driver took the holeshot and from there was untouched from start to finish claiming the win by more than three seconds over second placed Ryal Harris.
Harris drove superbly from ninth on the grid to carve his way through the field and claim the second step on the rostrum.
Yesterday's race winner Andrew Fisher rounded out the top-3 in today's race, in third.
For the utes of Tony Dontas and Peter Burnett it wasn't all smiles with the pair both involved in separate incidents, heavily damaging their machinery.
Both incidents came at the infamous Centre Chicane with Burnett coming off worst when he took too much inside curb, ripping the left hand wheel off his LCE QLD Falcon.
The next round for the V8 Utes takes crews across the country to Western Australia for the Perth Challenge in May.
See below for series standings
| | | | |
| --- | --- | --- | --- |
| Pos | Team | Driver | Points |
|  1 | Milwaukee Racing | Nathan Pretty (VIC) | 133 |
|  2 | Jesus Racing Team | Andrew Fisher (NSW) | 114 |
|  3 | STRATCO Racing | Rhys McNally (WA) | 113 |
|  4 | Sage Automation/Roof Seal | Gary Baxter (SA) | 112 |
|  5 | Tapout Energy | Ryal Harris (QLD) | 108 |
|  6 | Sieders Racing/Guide Dogs Vic | Elliot Barbour (VIC) | 108 |
|  7 | Hawkins transport/HT Racing | Ryan Hansford (QLD) | 107 |
|  8 | Rentco Racing | Kris Walton (QLD) | 105 |
|  9 | Fuchs/Hustler Mowers | Jack Elsegood (NSW) | 94 |
| 10 | Hayman Reese Towbars | Jesse Dixon (QLD) | 93 |
| 11 | Sieders Racing Team | David Sieders (NSW) | 88 |
| 12 | Sieders Racing Team | Charlie O'Brien (NZ) | 86 |
| 13 | Macmahon Mining | Gerard McLeod (VIC) | 80 |
| 14 | Williams Race Tech | Tony Longhurst (QLD) | 70 |
| 15 | Ramjet Cold Air Induction/Rips | Phonsy Mullan (VIC) | 68 |
| 16 | Go Karting Gold Coast | Cam Wilson (QLD) | 60 |
| 17 | Bacardi Oak Heart | Wayne Wakefield (QLD) | 55 |
| 18 | Thirsty Camel Racing | Craig Dontas (SA) | 52 |
| 19 | Auto One Racing | Adam Marjoram (WA) | 47 |
| 20 | EZEATM | Todd Zani (WA) | 42 |
| 21 | Accuweigh/Jaypak Cartons | Rhett Noonan (WA) | 42 |
| 22 | Red Express Deliveries | Charlie Kovacs Jr (SA) | 37 |
| 23 | Dunlop Super Dealer Racing | Stephen White (VIC) | 35 |
| 24 | Western General Body Works | Danny Buzadzic (VIC) | 34 |
| 25 | LCE Qld Pty Ltd | Peter Burnitt (QLD) | 33 |
| 26 | Bob Jane T-Marts | Kim Jane (VIC) | 29 |
| 27 | JMG Racing | Jeremy Gray (NSW) | 28 |
| 28 | HTA/Isuzu Utes/ISEEK | Grant Bromley (QLD) | 21 |
| 29 | Australian Conveyor Racing | Noel Edge (SA) | 21 |
| 30 | Brecknock Insurance Brokers | Troy Dontas (SA) | 19 |
| 31 | 212 Motorsport | Matthew Nolan (QLD) | 17 |
| 32 | Octane Events | Richard Bloomfield (WA) | 17 |
See below for Race 3 results:
| | | | | |
| --- | --- | --- | --- | --- |
| Pos | Team | Driver | Make | Best lap |
| 1 |  Milwaukee Racing | Nathan Pretty (VIC) | Holden | 1:37.1090 |
| 2 |  Tapout Energy | Ryal Harris (QLD) | Ford | 1:37.1896 |
| 3 |  Jesus Racing Team | Andrew Fisher (NSW) | Ford | 1:37.6271 |
| 4 |  STRATCO Racing | Rhys McNally (WA) | Holden | 1:37.7090 |
| 5 |  Hawkins transport/HT Racing | Ryan Hansford (QLD) | Ford | 1:37.0702 |
| 6 |  Sage Automation/Roof Seal | Gary Baxter (SA) | Holden | 1:37.1730 |
| 7 |  Sieders Racing/Guide Dogs Vic | Elliot Barbour (VIC) | Ford | 1:37.1639 |
| 8 |  Rentco Racing | Kris Walton (QLD) | Ford | 1:37.4604 |
| 9 |  Sieders Racing Team | David Sieders (NSW) | Ford | 1:36.5699* |
| 10 |  Fuchs/Hustler Mowers | Jack Elsegood (NSW) | Ford | 1:38.1021 |
| 11 |  Sieders Racing Team | Charlie O'Brien (NZ) | Ford | 1:37.7646 |
| 12 |  Ramjet Cold Air Induction/Rips | Phonsy Mullan (VIC) | Holden | 1:38.5264 |
| 13 |  Macmahon Mining | Gerard McLeod (VIC) | Holden | 1:38.4457 |
| 14 |  Williams Race Tech | Tony Longhurst (QLD) | Holden | 1:38.3842 |
| 15 |  Hayman Reese Towbars | Jesse Dixon (QLD) | Holden | 1:37.5498 |
| 16 |  Bacardi Oak Heart | Wayne Wakefield (QLD) | Ford | 1:39.1987 |
| 17 |  Auto One Racing | Adam Marjoram (WA) | Holden | 1:38.7546 |
| 18 |  Dunlop Super Dealer Racing | Stephen White (VIC) | Holden | 1:38.9687 |
| 19 |  Red Express Deliveries | Charlie Kovacs Jr (SA) | Holden | 1:39.9141 |
| 20 |  Go Karting Gold Coast | Cam Wilson (QLD) | Ford | 1:39.3773 |
| 21 |  EZEATM | Todd Zani (WA) | Holden | 1:40.2202 |
| 22 |  Western General Body Works | Danny Buzadzic (VIC) | Ford | 1:40.2556 |
| 23 |  HTA/Isuzu Utes/ISEEK | Grant Bromley (QLD) | Ford | 1:41.0372 |
| 24 |  Thirsty Camel Racing | Craig Dontas (SA) | Holden | 1:39.1431 |
| 25 |  Australian Conveyor Racing | Noel Edge (SA) | Ford | 1:42.4094 |
| 26 |  212 Motorsport | Matthew Nolan (QLD) | Holden | 1:42.1403 |
| DNF |  LCE Qld Pty Ltd | Peter Burnitt (QLD) | Ford | 1:39.1628 |
| DNF |  JMG Racing | Jeremy Gray (NSW) | Ford | 1:38.7820 |
| DNF |  Accuweigh/Jaypak Cartons | Rhett Noonan (WA) | Ford | 1:37.1090 |
| DNF |  Octane Events | Richard Bloomfield (WA) | Holden | 1:37.1896 |
| DNF |  Brecknock Insurance Brokers | Troy Dontas (SA) | Holden | 1:37.6271 |