Walton holds out Fisher for V8 Ute Race 2 win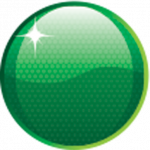 Queenslander Kris Walton has held off a hard charging Andrew Fisher to secure Race 2 victory in the Auto One Australian V8 Ute Racing Series – protected by Armor All.
Walton, starting from P6 under the category's reverse, top-10 grid format, charged through the field to take his first victory of the 2013 season in his Rentco Racing Falcon.
The pair diced for several laps before Walton made an aggressive move on lap seven stick and powered to the chequered flag with Fisher pushing him all the way.
Holeshot honours went to Jessie Dixon who started from the front row of the grid but he was quickly swept up by Fisher on lap two.
To his credit the 20-year-old, in his first full year in the V8 Ute series, held out a raft of competitors behind him to claim the final podium spot, his first in the series.
In true V8 ute racing style there was carnage amongst the 32 strong field with five DNFs and one non-starter in Kim Jane who was unable to repair his ute in time after a big impact with a concrete wall in yesterday's race.
The infamous turn ten caught the #43 Commodore of Charlie Kovacs Jnr who slammed into the wall on the corner's exit.
Starting from 26th on the grid, Davis Seiders was the hard charger for Race 2 as he finished 16 places better to pick up a top-10 finish.
See below for Race 2 results:
| | | | | |
| --- | --- | --- | --- | --- |
| Pos | Team | Driver | Make | Best lap |
| 1 | Rentco Racing | Kris Walton (QLD) | Ford | 1:36.6653 |
| 2 | Jesus Racing Team | Andrew Fisher (NSW) | Ford | 1:37.0571 |
| 3 | Hayman Reese Towbars | Jesse Dixon (QLD) | Holden | 1:37.3738 |
| 4 | Hawkins transport/HT Racing | Ryan Hansford (QLD) | Ford | 1:36.9873 |
| 5 | STRATCO Racing | Rhys McNally (WA) | Holden | 1:36.7529 |
| 6 | Milwaukee Racing | Nathan Pretty (VIC) | Holden | 1:36.9936 |
| 7 | Tapout Energy | Ryal Harris (QLD) | Ford | 1:36.9982 |
| 8 | Sage Automation/Roof Seal | Gary Baxter (SA) | Holden | 1:36.8222 |
| 9 | Sieders Racing Team | Charlie O'Brien (NZ) | Ford | 1:37.4211 |
| 10 | Sieders Racing Team | David Sieders (NSW) | Ford | 1:36.0919R |
| 11 | Sieders Racing/Guide Dogs Vic | Elliot Barbour (VIC) | Ford | 1:36.8154 |
| 12 | Macmahon Mining | Gerard McLeod (VIC) | Holden | 1:37.9228 |
| 13 | Fuchs/Hustler Mowers | Jack Elsegood (NSW) | Ford | 1:37.7551 |
| 14 | Ramjet Cold Air Induction/Rips | Phonsy Mullan (VIC) | Holden | 1:39.0992 |
| 15 | Thirsty Camel Racing | Craig Dontas (SA) | Holden | 1:38.7398 |
| 16 | Auto One Racing | Adam Marjoram (WA) | Holden | 1:38.4428 |
| 17 | Go Karting Gold Coast | Cam Wilson (QLD) | Ford | 1:38.6484 |
| 18 | LCE Qld Pty Ltd | Peter Burnitt (QLD) | Ford | 1:39.9125 |
| 19 | Brecknock Insurance Brokers | Troy Dontas (SA) | Holden | 1:39.7133 |
| 20 | Accuweigh/Jaypak Cartons | Rhett Noonan (WA) | Ford | 1:38.3726 |
| 21 | EZEATM | Todd Zani (WA) | Holden | 1:40.7115 |
| 22 | Australian Conveyor Racing | Noel Edge (SA) | Ford | 1:41.0988 |
| 23 | Octane Events | Richard Bloomfield (WA) | Holden | 1:41.2187 |
| 24 | Western General Body Works | Danny Buzadzic (VIC) | Ford | 1:40.2863 |
| 25 | Williams Race Tech | Tony Longhurst (QLD) | Holden | 1:37.2334 |
| 26 | Bacardi Oak Heart | Wayne Wakefield (QLD) | Ford | 1:39.1264 |
| DNF | Red Express Deliveries | Charlie Kovacs Jr (SA) | Holden | 1:38.7160 |
| DNF | 212 Motorsport | Matthew Nolan (QLD) | Holden | 1:41.6947 |
| DNF | HTA/Isuzu Utes/ISEEK | Grant Bromley (QLD) | Ford | 1:40.7395 |
| DNF | JMG Racing | Jeremy Gray (NSW) | Ford | 1:50.5424 |
| DNF | Dunlop Super Dealer Racing | Stephen White (VIC) | Holden | |