Renault wins opening day of National Capital Rally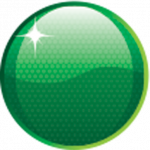 The Renault Sport team have come out of the gates on top of the opening round of the East Coast Bullbars Australian Rally Championship in Canberra with Scott Pedder winning the opening heat.
The opening leg of the National Capital Rally may have been trimmed to just four stages following changeable weather conditions but it proved to be a demanding day for crews as road surfaces dried, tyre selection became an issue and a high rate of attrition caught the unwary off guard.
Brendan Reeves led after the first stage in his Mazda2, before Pedder jumped from fourth to the lead on the day's second stage.
The Renault Clio driver was never headed while Reeves suffered drive shaft issues and highly-credentialed Welshman Elfyn Evans crashed out of the rally.
"We've had one of those very rare days in motorsport where everything has gone right!" said Pedder.
"I pushed hard on the second stage today, we'd identified that as the one to push on, and it really set us up for the rest of the day."
Defending ARC champion Eli Evans took second place in his Honda Jazz eight seconds in arrears, while the second Renault entry of Tom Wilde finished third.
Eli Evans rueing a wrong tyre choice and overheating brakes.
"Considering the dramas we've had today I'm very happy to have closed the gap to Scott," said Evans.
"We pushed but it wasn't enough, still I'm happy to get second and the points on offer."
Seven stages complete the rally on Sunday.
One of the big incident on the day took place on the famous Mineshaft stage when Leigh Gotch came unstuck in the four-wheel-drive category. Check out the video.