Post race penalty hands Fisher V8 Ute win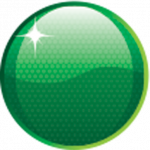 Kris Walton's celebration from today's V8 Ute win was short lived after race officials deemed he gained a position following contact with his teammate Ryan Hansford during Race 2 of the Auto One V8 Ute Racing Series handing victory to Andrew Fisher.
"It wasn't very good news that's for sure. We're out there to win races so, we'll try our best and get through, the same way we did last time," said Walton.
Fisher's promotion to first is a huge boost for his Jesus Racing squad.
"I'm very excited, you never want that to happen to anyone, he drove a good race and we had a clean race at the end, but I'll take any win they'll give to me," said Fisher.
The result saw rookie Jesse Dixon handed a second place result for his Hayman Reese Racing team, a just reward after the 20-year-old lead for the first two laps.
"I've always been getting pretty good launches and managed to get the jump and lead the first lap and pull a bit of a gap, but Fisher was right on my tail and had really good pace. He eventually got past and Walton was coming through. I didn't really want to get involved in any rough stuff, I was just happy to finish somewhere up the front, we have a good package for tomorrow and I'm hoping I can put on a good performance for the Hayman Reese Crew," said Dixon.
Rhys McNally has been promoted to the final step of the podium with Hansford and Race 1 winner Nathan Pretty rounding out the top-five.
The V8 Utes will hit the track for their final race to close out Round 1 tomorrow at 11:40am on the streets of Adelaide.