Wood quickest in tight second Dunlop Series practice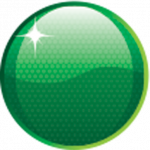 The Matthew White Motorsport Fords of Dale Wood and Chaz Mostert have led the way in a tight second practice session for the Dunlop Series on the streets of Adelaide.
Wood knocked Mostert from the top of the time sheets halfway through the 30 minute hit-out, with the latter falling just 0.05s short of returning the favour at the end of his penultimate run.
The top five was completed by Andrew Jones, Geoff Emery and Ashley Walsh, who all lapped within 0.17s of Wood's best effort.
Kristian Lindbom again showed promising pace in sixth ahead of his first Dunlop Series meeting since last year's Adelaide event, while George Miedecke and Casey Stoner completed the top eight.
Having been 1.2s from the pace in Practice 1, the former two-time MotoGP World Champion was just 0.7s from the top spot in the second session.
Daniel Gaunt was ninth despite losing considerable time mid-session with a fuel pump issue in the ex-Tekno Autosports Triple Eight Holden, while Garry Jacobson rounded out the top 10.
The session ran free of red flag periods, although it ended with the cars of Aaren Russell and Chris Pither both stranded on the circuit.
Aaron Tebb endured an early incident in his Commodore, tagging the Turn 5 exit wall during a half-spin.
The Dunlop Series field will return to the track for qualifying at 0955 tomorrow.
See below for the full Practice 2 result
| | | | | | |
| --- | --- | --- | --- | --- | --- |
| 1 | GB Galvanizing | Dale Wood | Ford Falcon FG | 1:22.7301 | |
| 2 | Sherrin Rentals | Chaz Mostert | Ford Falson FG | 1:22.7725 | 0:00.0424 |
| 3 | Advam Racing | Andrew Jones | Holden Commodore VE2 | 1:22.8292 | 0:00.0991 |
| 4 | R&J Batteries/NDD | Geoff Emery | Holden Commodore VE2 | 1:22.8344 | 0:00.1043 |
| 5 | Infants Friend | Ashley Walsh | Ford Falcon FG | 1:22.8975 | 0:00.1674 |
| 6 | Evans Motorsport Group | Kristian Lindbom | Ford Falcon FG | 1:23.1828 | 0:00.4527 |
| 7 | I Seek | George Miedecke | Ford Falcon FG | 1:23.2789 | 0:00.5488 |
| 8 | Triple Eight Race Engineering | Casey Stoner | Holden Commodore VE2 | 1:23.4282 | 0:00.6981 |
| 9 | Marque Management | Daniel Gaunt | Holden Commodore VE2 | 1:23.6158 | 0:00.8857 |
| 10 | Rodney Jane Racing | Gary Jacobson | Ford Falcon FG | 1:23.6525 | 0:00.9224 |
| 11 | Icebreak Racing | Chris Pither | Holden Commodore VE2 | 1:23.7126 | 0:00.9825 |
| 12 | Arvo | Taz Douglas | Ford Falcon FG | 1:23.7908 | 0:01.0607 |
| 13 | TBC | Nick McBride | Ford Falcon FG | 1:23.8672 | 0:01.1371 |
| 14 | Go Karts Go | Drew Russell | Ford Falcon FG | 1:23.9795 | 0:01.2494 |
| 15 | Minda Motorsport | Cameron Waters | Holden Commodore VE2 | 1:24.0138 | 0:01.2837 |
| 16 | Rodney Jane Racing | Rodney Jane | Ford Falcon FG | 1:24.1236 | 0:01.3935 |
| 17 | CEG Rentals | Aaren Russell | Ford Falcon FG | 1:24.1824 | 0:01.4523 |
| 18 | Finance Ezi | Andre Heimgartner | Ford Falcon FG | 1:24.2312 | 0:01.5011 |
| 19 | Eggleston Motorsport | Jay Verdnik | Holden Commodore VE | 1:24.4908 | 0:01.7607 |
| 20 | Warrin Mining | Adam Wallis | Holden Commodore VE | 1:24.6149 | 0:01.8848 |
| 21 | WM Motorsport | Morgan Haber | Ford Falcon FG | 1:24.9784 | 0:02.2483 |
| 22 | Action Racing | Marcus Zukanovic | Holden Commodore VE | 1:25.2487 | 0:02.5186 |
| 23 | Finance Ezi | Josh Hunter | Ford Falocon FG | 1:25.2572 | 0:02.5271 |
| 24 | Rockit&Blackchrome Sportsware | Sam Walter | Holden Commodore VE2 | 1:25.4648 | 0:02.7347 |
| 25 | Garage Nineteen | Aaron Tebb | Holden Commodore VE2 | 1:26.1263 | 0:03.3962 |
| 26 | Pacific Hoists & Hitachi | Chris Alajajian | Holden Commodore VE | 1:26.3108 | 0:03.5807 |
| 27 | Resi Racing | Aaron McGill | Holden Commodore VE2 | 1:26.7103 | 0:03.9802 |
| 28 | Formula Tech/Interquip Racing | Brett Stewart | Holden Commodore VE | 1:26.9367 | 0:04.2066 |
| 29 | Poll Performance | Jim Pollicina | Holden Commodore VE | 1:30.5078 | 0:07.7777 |
See below for Speedcafe.com's Clipsal 500 Adelaide Race Guide