Nick Percat takes pole on Porsche debut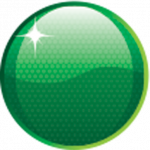 Nick Percat will start his first ever Carrera Cup Australia race from pole position after edging out Craig Baird in qualifying at the Clipsal 500.
Percat, who has joined the all-Porsche class this season following three years in V8 Supercars' second-tier Dunlop Series, set the pole time of 1:22.60s on his final of five consecutive hot laps to finish the session.
Baird missed knocking off the young South Australian by 0.19s, while fellow V8 Supercars endurance co-drivers Warren Luff and Steven Richards will make up the second row of the Race 1 grid.
Shae Davies, Karl Reindler, Steven Johnson and Matt Kingsley filled fifth through eighth, while the first of the Elite Class runners, Damien Flack and James Koundouris, completed the top 10.
Michael Patrizi triggered the only red flag, with the West Australian's damaged Porsche needing to be recovered after an incident at Turn 8.
The first of three races for the Porsche Carrera Cup Australia will take place at 1430 tomorrow.
See below for the full qualifying result
| | | | | | |
| --- | --- | --- | --- | --- | --- |
| 1 | Coates Hire Racing | Nicholas Percat (SA) | Porsche 911 GT3 Cup | 1:22.6031 | |
| 2 | Jet Travel Insurance | Craig Baird (NZ) | Porsche 911 GT3 Cup | 1:22.7900 | 0:00.1869 |
| 3 | N2C/Phase 8 | Warren Luff (NSW) | Porsche 911 GT3 Cup | 1:22.9499 | 0:00.3468 |
| 4 | Laser Plumbing & Electrical | Steven Richards (Vic) | Porsche 911 GT3 Cup | 1:22.9917 | 0:00.3886 |
| 5 | Team Kiwi Racing | Shae Davies (QLD) | Porsche 911 GT3 Cup | 1:23.3756 | 0:00.7725 |
| 6 | Rusty French Racing/Skye Sands | Karl Reindler (WA) | Porsche 911 GT3 Cup | 1:23.4305 | 0:00.8274 |
| 7 | Hunter Sports Group | Steven Johnson (QLD) | Porsche 911 GT3 Cup | 1:23.5180 | 0:00.9149 |
| 8 | Action Tyres & More | Matthew Kingsley (Qld) | Porsche 911 GT3 Cup | 1:23.8752 | 0:01.2721 |
| 9 | Direct Nappy Supplies | Damien Flack (Qld) | Porsche 911 GT3 Cup | 1:24.0687 | 0:01.4656 |
| 10 | Supabarn Supermarkets | James Koundouris (ACT) | Porsche 911 GT3 Cup | 1:24.4653 | 0:01.8622 |
| 11 | AFS/Pure Energy/N2C | Tony Bates (Vic) | Porsche 911 GT3 Cup | 1:24.7167 | 0:02.1136 |
| 12 | Team BRM/Rentcorp Property Grp | Duvashen Padayachee NSW | Porsche 911 GT3 Cup | 1:24.8277 | 0:02.2246 |
| 13 | McGrath Estate Agents | Shane Smollen (NSW) | Porsche 911 GT3 Cup | 1:24.9768 | 0:02.3737 |
| 14 | Permagard Automotive | Max Twigg (Vic) | Porsche 911 GT3 Cup | 1:25.0757 | 0:02.4726 |
| 15 | Hallmarc | Marc Cini (Vic) | Porsche 911 GT3 Cup | 1:25.7054 | 0:03.1023 |
| 16 | Grove Group | Stephen Grove (Vic) | Porsche 911 GT3 Cup | 1:26.1540 | 0:03.5509 |
| 17 | Porsche Centre Brighton | James Bergmuller (Vic) | Porsche 911 GT3 Cup | 1:26.3128 | 0:03.7097 |
| 18 | Hallmarc | Michael Loccisano (Vic) | Porsche 911 GT3 Cup | 1:26.3792 | 0:03.7761 |
| 19 | Objective Racing | Tony Walls (NSW) | Porsche 911 GT3 Cup | 1:27.8353 | 0:05.2322 |
| 20 | Fujitsu Racing | Renee Gracie (Qld) | Porsche 911 GT3 Cup | 1:28.4643 | 0:05.8612 |
| 21 | Ausdrill/Onsite Racing | Michael Patrizi (WA) | Porsche 911 GT3 Cup | 1:31.0480 | 0:08.4449 |