Mostert fastest as Stoner makes strong debut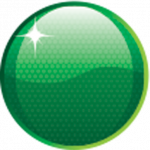 Chaz Mostert has firmed as the favourite for the 2013 Dunlop Series title by setting the fastest time in the opening practice session at the Clipsal 500 Adelaide.
The Matthew White Motorsport Ford driver improved his own previous fastest lap by 0.16s on his final attempt to end the 40 minutes 0.28s clear of second quickest man Daniel Gaunt (Eggleston Holden).
Ashley Walsh was third fastest despite missing the majority of the session thanks to a crash at Turn 8. The Matt Stone Racing Ford sat parked at Turn 10 for the final 20 minutes after contact between its right-rear corner and the Turn 8 exit wall.
Walsh had set the fastest time to that point on the lap prior to his mistake.
Andrew Jones (Brad Jones Holden), Kristian Lindbom (Josh Evans Ford), Dale Wood (Matthew White Ford), Aaren Russell (Novocastrian Ford) and Sam Walter (Minda Holden) completed the top eight, while an improvement on his final lap moved Casey Stoner (Triple Eight Holden) into ninth, just 1.23s from the pace.
Stoner, as did many of the drivers, steadily improved his pace throughout the opening session, beginning, fittingly, in the 1:27s bracket.
"We're pretty happy with that," said Triple Eight owner Roland Dane of Stoner's initial effort.
"He finished top 10 with plenty of experienced guys all around him and behind him. So he is in the thick of the action. He didn't touch anything, he didn't hit anything. He did a great job first run out and I'm sure he'll be more relaxed now."
It was a difficult start to the season for new squad Finance Ezi Racing, whose Andre Heimgartner and Josh Hunter driven cars both stopped on their out-laps, necessitating a lengthy red flag.
The first 10 minutes of Practice 1 were available to rookie drivers only, with Tony D'Alberto Racing's new recruit Nick McBride setting the early pace.
The second and final Dunlop Series practice session of the day will get underway at 1445 local time.
See below for the full Practice 1 result
| | | | | | |
| --- | --- | --- | --- | --- | --- |
| 1 | Sherrin Rentals | Chaz Mostert | Ford Falson FG | 1:23.6528 | |
| 2 | Marque Management | Daniel Gaunt | Holden Commodore VE2 | 1:23.9330 |  0:00.2802 |
| 3 | Infants Friend | Ashley Walsh | Ford Falcon FG | 1:23.9947 |  0:00.3419 |
| 4 | Advam Racing | Andrew Jones | Holden Commodore VE2 | 1:24.0239 |  0:00.3711 |
| 5 | Evans Motorsport Group | Kristian Lindbom | Ford Falcon FG | 1:24.2429 |  0:00.5901 |
| 6 | GB Galvanizing | Dale Wood | Ford Falcon FG | 1:24.3227 |  0:00.6699 |
| 7 | CEG Rentals | Aaren Russell | Ford Falcon FG | 1:24.7469 |  0:01.0941 |
| 8 | Rockit&Blackchrome Sportsware | Sam Walter | Holden Commodore VE2 | 1:24.7906 |  0:01.1378 |
| 9 | Triple Eight Race Engineering | Casey Stoner | Holden Commodore VE2 | 1:24.8914 |  0:01.2386 |
| 10 | Go Karts Go | Drew Russell | Ford Falcon FG | 1:24.9069 |  0:01.2541 |
| 11 | Rodney Jane Racing | Rodney Jane | Ford Falcon FG | 1:24.9193 |  0:01.2665 |
| 12 | Icebreak Racing | Chris Pither | Holden Commodore VE2 | 1:24.9952 |  0:01.3424 |
| 13 | I Seek | George Miedecke | Ford Falcon FG | 1:25.0709 |  0:01.4181 |
| 14 | R&J Batteries/NDD | Geoff Emery | Holden Commodore VE2 | 1:25.2974 |  0:01.6446 |
| 15 | TBC | Nick McBride | Ford Falcon FG | 1:25.3229 |  0:01.6701 |
| 16 | Minda Motorsport | Cameron Waters | Holden Commodore VE2 | 1:25.6207 |  0:01.9679 |
| 17 | Action Racing | Marcus Zukanovic | Holden Commodore VE | 1:25.6444 |  0:01.9916 |
| 18 | Rodney Jane Racing | Gary Jacobson | Ford Falcon FG | 1:25.6690 |  0:02.0162 |
| 19 | Arvo | Taz Douglas | Ford Falcon FG | 1:26.0082 |  0:02.3554 |
| 20 | Eggleston Motorsport | Jay Verdnik | Holden Commodore VE | 1:26.1508 |  0:02.4980 |
| 21 | Pacific Hoists & Hitachi | Chris Alajajian | Holden Commodore VE | 1:26.6794 |  0:03.0266 |
| 22 | Garage Nineteen | Aaron Tebb | Holden Commodore VE2 | 1:27.3639 |  0:03.7111 |
| 23 | WM Motorsport | Morgan Haber | Ford Falcon FG | 1:27.4456 |  0:03.7928 |
| 24 | Warrin Mining | Adam Wallis | Holden Commodore VE | 1:27.8279 |  0:04.1751 |
| 25 | Gulf Western Oil | Michael Hector | Ford Falcon FG | 1:28.2754 |  0:04.6226 |
| 26 | Formula Tech/Interquip Racing | Brett Stewart | Holden Commodore VE | 1:28.3353 |  0:04.6825 |
| 27 | Resi Racing | Aaron McGill | Holden Commodore VE2 | 1:39.7950 |  0:16.1422 |
| 28 | Poll Performance | Jim Pollicina | Holden Commodore VE | *:**.**** |  *:**.**** |
| | Finance Ezi | Andre Heimgartner | Ford Falcon FG | | |
| | Finance Ezi | Josh Hunter | Ford Falocon FG | | |
See below for Speedcafe.com's Clipsal 500 Adelaide Race Guide