Gary Baxter tops time sheets in V8 Utes practice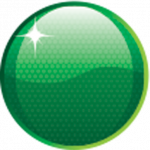 Local driver Gary Baxter has set the pace in the Auto One Australian V8 Ute Racing Series protected by Armor All ahead of tomorrow morning's opening qualifying session.
Baxter was the only driver to run a sub 1m36s lap as he looks to begin his 2013 campaign in speedy fashion.
"We were really, really confident in the car today and I'm feeling very good heading into qualifying tomorrow," said Baxter.
"The team found some major issues from last year which we changed for the test at Mallala and went quickest there last week so the confidence is very high within the team right now."
Baxter will celebrate his 300th Race start on his home track when he hits the grid for Race 1 tomorrow, a feat achieved by just one other driver in Jack Elsegood.
Ryan Hansford, son of the late motorcycle and touring car racer Gregg Hansford, powered his FG Falcon to the top of the time sheets in this morning's opening practice.
Queenslander Grant Bromley had gearbox issues in Practice 1 which forced him out of the afternoon session but his team have rectified the issue for tomorrow's V8 Ute action.
The Ramjet Cold Air Induction ute of Phonsy Mullan dealt the Victorian an unwanted surprise when loose pins forced the bonnet onto his Commodore's windscreen, greatly impairing his vision in Practice 1.
Adelaide is the opening round of the eight round Australian V8 Ute Racing Series in 2013.
It was a successful day for the Clipsal 500 event with over 43,000 fans walking through the gates, a big jump on last year's Thursday figures.