Coates Hire takes major backing of Rally Australia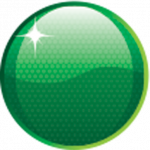 Coates Hire has secured the naming rights sponsorship of Australia's round of the World Rally Championship in Coffs Harbour this September.
The New South Wales-based event will now to be known as Coates Hire Rally Australia.
The investment in the WRC round by the equipment hire company adds to its motorsports sponsorship portfolio which includes title backing of Nick Percat's Carrera Cup Porsche, as well as the 'Official Hire Equipment Sponsor' of the Australian Rally Championship, plus its platinum partnership with Speedcafe.com.
Rally Australia event director David Catchpole said Coates Hire was a perfect partner for Rally Australia.
"The unique nature of a special-stage world rally requires extensive temporary infrastructure across an entire region and no company is better equipped or more experienced than Coates Hire to support us in this major project," Catchpole said.
"Rally Australia's previous experiences with Coates Hire have been very successful and now we're delighted to be stepping up our relationship to one that is both operational and promotional."
The Coates Hire Rally Australia will be held September 12-15.