Karl Reindler scores late Carrera Cup call-up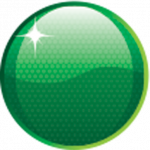 Karl Reindler has confirmed he will make the switch to the Porsche Carrera Cup Australia championship this year.
After spending the past three years stint in the V8 Supercars Championship, Reindler will drive for Team BRM for the opening round in Adelaide this weekend. He will carry sponsorship from long-time backer Wilson Security.
The car Reindler will drive is the ex-Rusty French, raced by Daniel Gaunt last year.
Reindler joins an array of ex-V8 Supercars drivers competing in the class this year including Craig Baird, Warren Luff, Michael Patrizi and Steven Richards.
The former Brad Jones Racing and Kelly Racing driver says that he is looking forward to the challenge of the one-make class.
"Over the last three years I've been focussed on V8 Supercars and I therefore haven't had a chance to experience any other categories, so this year will be a great opportunity for me to do so," said Reindler.
"Carrera Cup is a great formula as seen globally; the race-proven Porsche GT3 Cup car united with the high performance Michelin tyres.
"This year's Carrera Cup field is the most competitive that the Australian championship has ever seen. Typically, Carrera Cup Australia is as competitive as most other sports car categories around the world, and is probably the second most competitive category in Australia this year."
Carrera Cup hit the track tomorrow with two practice sessions followed by qualifying.