FIRST PICS: Casey Stoner unveils Dunlop Series racer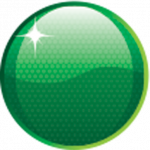 V8 Supercars debutant Casey Stoner has revealed the look of his first four-wheeled race car as he prepares for his first race in the Dunlop Series.
The two-time MotoGP champion will carry support from long-time personal sponsor Red Bull and Pirtek, who is making a return to the Australian motorsport scene.
Stoner revealed the car in Southgate Holden, Reynella, in the southern suburbs of Adelaide this morning.
The car will be entered under his famous #27 – the number that he won both of his world titles in.
To race on the streets of Adelaide this weekend, the 27-year-old has been forced to receive special dispensation from CAMS to enter the race, such is his inexperience in four-wheel competition.
Stoner has had two test sessions prior to the Adelaide street race.
Stoner and the Dunlop Series field hit the track for first practice tomorrow.
CLICK HERE for a full entry list of the Dunlop Series entrants for Adelaide.