ENTRY LIST: Dunlop Series receives big entry for Clipsal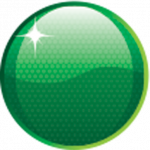 Thirty Dunlop Series V8 Supercars will hit the track for the opening round of the development series in Adelaide this weekend.
The 30-car Ford and Holden field equals the record set in 2007 of the most Dunlop Series cars to start the opening round in South Australia.
While new Matthew White Motorsport signing Chaz Mostert has been earmarked as the early favourite for the 2013 title, most of the attention this year will surround rookie driver Casey Stoner.
The two-time MotoGP world champion will unveil his Red Bull and Pirtek-sponsored Commodore VE in Adelaide this morning.
Stoner will become the third Australian motorcycling world champion to compete in V8 Supercars, following Wayne Gardner and Troy Bayliss.
Stoner has enjoyed two days of testing prior to the opening event, and while it may take him some time to reach the front of the field, he has the advantage of driving for Australia's most successful V8 team in recent history – Triple Eight.
But even driving an ex-Bathurst winning chassis (the Craig Lowndes/Mark Skaife Commodore from 2010), it would be too much to expect him to be challenging for wins early.
The wins are largely expected to be fought out between Mostert, his MWM team-mate Dale Wood, Matt Stone Racing's Ash Walsh, main series refugee Taz Douglas and former class champion Andrew Jones.
While the field is one of the largest seen in some time, those in a position to challenge those above appears thin, however, look for promising signs from a group of fast youngsters, including George Miedecke (MSR), Chris Pither (Brad Jones Racing), Cameron Waters (Minda), Gary Jacobson (Sonic) and Josh Hunter (Finance EZI).
Of the 30 entries, only the #38 entry from Ben Eggleston's Marque Management team does not have a driver listed.
The Dunlop Series entries will hit the track for the first time on Thursday, with races scheduled for Friday evening and Saturday morning.
| | | | | |
| --- | --- | --- | --- | --- |
| # | Team Sponsor Name | CAMS Competitor Name | Driver | Model |
| 10 | Image Racing | Image Racing | Taz Douglas | FG |
| 11 | Garage Nineteen Rsport | Race Engineering | Aaron Tebb | VE II |
| 20 | Advam Racing | Brad Jones Racing | Andrew Jones | VE II |
| 24 | Pacific Hoists & Hitachi | Nandi Kiss | Chris Alajajian | VE |
| 26 | GB Galvanizing | MW Motorsport | Dale Wood | FG |
| 27 | Triple Eight Race Engineering | Triple Eight Race Engineering | Casey Stoner | VE II |
| 28 | MW Motorsport | MW Motorsport | Morgan Haber | FG |
| 30 | TBC | Bellmont Nominees | Nick McBride | FG |
| 31 | Evans Motorsport Group | Evans Motorsport Group | Kristian Lindbom | FG |
| 35 | iSeek | Stone Racing | George Miedecke |  FG |
| 38 | Marque Management | Marque Management | TBC | VE II |
| 42 | Icebreak Racing | Brad Jones Racing | Chris Pither | VE II |
| 43 | Rockit & Blackchrome Sportswear | Sam Walter | Sam Walter | VE II |
| 44 | Finance Ezi | Josh Hunter | Josh Hunter | FG |
| 48 | R&J Batteries/NDD | Emery Motorsport | Geoff Emery | VE II |
| 51 | Poll Performance | Greg Murphy Racing | Jim Pollicina | VE |
| 54 | Eggleston Motorsport | Eggleston Motorsport | Jay Verdnik | VE |
| 58 | Go Karts Go | Novocastrian Motorsport | Drew Russell | FG |
| 59 | CEG Rentals | Novocastrian Motorsport | Aaren Russell | FG |
| 60 | Gulf Western Oil | Novocastrian Motorsport | Michael Hector | FG |
| 62 | Warrin Mining | Volvo Construction Equipment | Adam Wallis | VE |
| 64 | Finance Ezi | Andre Heimgartner | Andre Heimgartner | FG |
| 71 | Action Racing | Action Racing | Marcus Zukanovic | VE |
| 73 | Formula Tech Performance | Brett Stewart | Brett Stewart | VE |
| 75 | Resi Racing | Auto-Motion Australia | Aaron McGill | VE II |
| 87 | Infants Friend | Matt Stone Racing | Ash Walsh | FG |
| 98 | Minda Motorsport | Bruin Beasley | Cameron Waters | VE II |
| 99 | Sherrin Rentals | MW Motorsport | Chaz Mostert | FG |
| 777 | Rodney Jane Racing | Rodney Jane Racing | Rodney Jane | FG |
| 999 | Rodney Jane Racing | Rodney Jane Racing | Gary Jacobson | FG |