V8 stars go back to their roots to launch National Karting Championships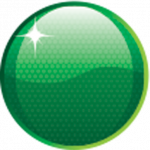 Three South Australian V8 Supercar stars took a trip back in time today when they launched the 2013 Australian Karting Championships at the Monarto Karting Complex.
The Adelaide trio – Erebus Motorsport's Tim Slade, Lucas Dumbrell Motorsport V8 Supercars debutante – Scott Pye and 2011 Bathurst 1000 winner, Nick Percat all took to the track just outside Murray Bridge where the Australian Karting Championships will be held over the Easter Weekend – March 29-31.
Slade – who will this weekend debut the Heavy Haulage Australia AMG E-Class at the Clipsal 500 – likened the pressure of the National Championships to the Bathurst 1000.
"It's about as prestigious as it gets in Australian karting, it's events like the Nationals that help you develop yourself even more as a driver and prepares you to handle your nerves, as well as the expectations and pressure.
"It all comes down to one race on the Sunday, it's all on there line there – not too dissimilar to what Bathurst is like in the V8 Supercar Championship."
The Adelaide product says karting was a strong part of his formative years as a race driver and person:
"As a family we were heavily involved in karting during my younger years. Dad and I travelled all across the country chasing championships – they were some great times," said Slade.
"A lot of the lessons I learnt back then are what made me into the person I am today, both on and off the track. It's one big family in the karting world, even now I really enjoy going back to see everyone at the kart track."
Scott Pye – who makes his V8 Supercars Championship debut this weekend for Lucas Dumbrell Motorsport – stepped back into a kart for the first time in nearly seven years.
"Today was the first time I'd driven a kart since the 2006 South Australian State Championships on my home track in Mount Gambier, where I also won my final karting title. It was great to get back behind the wheel, it makes you remember how much fun karting really is.
"I remember in 2000 when the National Championships came to Mount Gambier, it was huge. Guys like Mark Winterbottom, Steve Owen and Taz Douglas were all there racing and now they're also in V8 Supercars."
Percat – who makes his Porsche Carrera Cup debut this weekend for Coates Hire – was at the pinnacle of the South Australian karting scene for many years before moving into Formula Ford and then V8 Supercars, where he created history winning Bathurst on debut with Garth Tander in 2011.
Ian Williams – South Australian State President of the Australian Karting Association – said everything was in readiness for the Australian Championships to come to Monarto next month:
"Everyone in South Australian karting has been working hard to get everything ready for the event and we're expecting a huge turnout. The Monarto track is one of the most challenging in the country and I'm looking forward to seeing Australia's best drivers coming into town," he said.
The 51st Australian Karting Nationals will be held at Monarto over the weekend of March 29-31, whilst all three drivers will be in action this weekend at the Clipsal 500.