Nissan announces electric Le Mans entry for 2014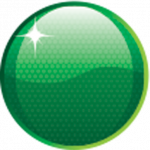 Nissan will return to the Le Mans 24 Hours with a new Garage 56 entry in 2014 as it gears up for a future LMP1 assault.
Although giving away little away at the announcement of the entry, the Japanese manufacturer is promising to incorporate "electric technology" in its car, which does not have to comply to the existing prototype regulations under the 'experimental' Garage 56 concept.
The car's development is being led by Nissan's performance arm Nismo, whose new Tokyo headquarters were used to launch the campaign.
Nissan was heavily involved with the inaugural Garage 56 entry at Le Mans last year, the DeltaWing, but has since split with the Don Panoz-controlled project.
This year the slot will be taken up by a privately funded hydrogen-electric  vehicle called the GreenGT H2.
Nissan confirmed that its Garage 56 entry is being crafted ahead of a "potential return to LMP1" competition, the company's global motorsport director Darren Cox says there is no strict time frame on launching a full-scale Le Mans assault.
"We're in uncharted territory here," he told radiolemans.com of Nissan's plans.
"We don't know how good this (electric) technology is going to be. We're obviously doing a huge amount with simulation at the moment. We think we will be pretty accurate when we actually get there in terms of the simulation. But we need to run these cars and need to work out how it all works."
Nissan will continue to have a major presence at Le Mans this year, with 17 cars powered by the company's engines.
Nissan's global motorsport involvement will also include SuperGT, FIA GT3 and V8 Supercars machinery this season.