Matt Kingsley confirmed for Carrera Cup start in Adelaide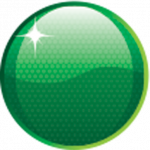 Matt Kingsley has been confirmed as a last minute entry in the opening round of the Porsche Carrera Cup in Adelaide this weekend.
The Gold Coaster has purchased the Ray Angus' Porsche 911 GT3 Cup Car – the car he raced on two occasions last year – and will carry support from his long-time backers Yokohama and Tyres & More.
Kingsley is hopeful of competing for the entire Carrera Cup series, but says he is currently on a race-by-race deal.
"It's happened so quickly that we've been flat out just getting ready," Kingsley said.
"We received the car, then the next day tested it in a blank livery. We literally finished applying the stickers then pushed it onto the transporter for Adelaide."
Kingsley will have an advantage at the Clipsal 500 event as he is doing 'double duty' – racing both the Porsche Carrera Cup and the Australian GT Championship. Kingsley will share a Porsche 996 with Brendon Cook in the pair of extended races.
"Going into Adelaide, knowing the car and knowing the track is a huge advantage. The place isn't easy, the walls are never far away, but the approach is totally different in the two categories," he said.
"We're aiming to bring Brendan up to speed in the GT Championship and we aren't an outright competitor.
"In Carrera Cup, we're absolutely going all out for a good result. Off the back of that, we'll hopefully be able to develop some additional funding for the remainder of the season.
"This year's Carrera Cup field is incredibly strong and I think it's fair to say that the championship has stepped up a great deal from last year."