Eccelstone: I will sign a 50-year deal to keep AGP in Melbourne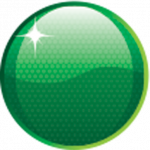 Formula 1 boss Bernie Eccelstone has outlined his desire to retain Melbourne as the host city of the Australian leg of the F1 world championship.
Eccelstone says that when the current deal expires in 2015, he'd like to see the race retained, and to underline his desire, says that he would sign a "50-year contract" if given the chance.
The race has attracted a large amount of attention and criticism in recent times, with main stream media reports revealing the licence fees that are required to bring the F1 circus to town. The fees have been reported at over $30 million a year.
Speaking to the AGP's podcast Keeping Track, Eccelstone says that he wants to see the Australian Grand Prix retained in Melbourne beyond its current deal.
"We hope we're going to be in Melbourne forever. We're happy with Melbourne and I'd be happy to sign a 50-year contract. We don't have a problem with Melbourne," Eccelstone said.
"I understand we do get a little bit of criticism. I don't know why. You start wondering are we really wanted in Melbourne?
"It appears to be [wanted] now; whenever these sorts of things happen I'm told don't be silly about that, it's just one or two people making a noise. We're happy for Formula 1 to be there."
Melbourne's Australian Grand Prix will be held on March 14-17.