Johnson leads Hendrick one-two in Daytona 500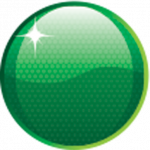 Having dominated much of NASCAR's 'Car of Tomorrow' era, Jimmie Johnson opened his account with the new 'Generation 6' cars in spectacular fashion on Sunday, winning the 2013 Daytona 500.
Johnson led the field away from the last restart with six laps to go before holding off a late charge from team-mate Dale Earnhardt Jr, who had restarted back in eighth.
Mark Martin, Brad Keselowski and Ryan Newman completed the top five, with the frantic late two-wide action having come in stark contrast to much of the race's calm, single-file running.
The victory is Johnson's second success in the 500 and comes seven years after his first.
Pole-sitter Danica Patrick ran in the top five for much of the race but fell from third to eighth on the final lap.
Patrick made history regardless, recording the highest ever finish for a female driver having earlier become the first female to lead a green flag lap in the Great American Race and just the 13th to have led both the Daytona 500 and Indianapolis 500.
Australian Marcos Ambrose took the last restart in 11th place but finished 18th after struggling to find a drafting partner.
The race featured two major wrecks, the first of which wiped out the Chevrolets of Kasey Kahne, Keven Harvick, Tony Stewart, Juan Pablo Montoya, Jamie McMurray and Kurt Busch early in the going. The incident had been triggered when Kyle Busch tagged the back of Kahne's car through the tri-oval.
A second 'big one' later accounted for Trevor Bayne, Carl Edwards, Ricky Stenhouse Jr., David Gilliland, David Ragan and Austin Dillon – marking the fifth crash of Speedweeks for Edwards.
Keselowski took minor damage in both of the big accidents but went on to contend for the win regardless.
Joe Gibbs Racing appeared to be in the box seat for victory as the race entered its final quarter, with Matt Kenseth, Kyle Busch and Denny Hamlin leading the pack in the team's three Toyotas.
Unrelated mechanical failures on the Kenseth and Busch cars within two laps of each other then spelled disaster for the Japanese marque's assault.
The Michael Waltrip Racing Toyota of Martin Truex Jr also ran at the front until striking mechanical troubles late in the going.
The 2013 Sprint Cup Series continues next weekend at Phoenix International Raceway.
See below for the full Daytona 500 result
| | | | | | | | |
| --- | --- | --- | --- | --- | --- | --- | --- |
| Pos | Driver | # | Car | Start | Laps | Status | Points |
| 1 | Jimmie Johnson | 48 | Chevrolet | 9 | 200 | Running | 47/4 |
| 2 | Dale Earnhardt Jr | 88 | Chevrolet | 19 | 200 | Running | 42/0 |
| 3 | Mark Martin | 55 | Toyota | 14 | 200 | Running | 41/0 |
| 4 | Brad Keselowski | 2 | Ford | 15 | 200 | Running | 41/1 |
| 5 | Ryan Newman | 39 | Chevrolet | 34 | 200 | Running | 40/1 |
| 6 | Greg Biffle | 16 | Ford | 5 | 200 | Running | 38/0 |
| 7 | Regan Smith | 51 | Chevrolet | 40 | 200 | Running | 0/0 |
| 8 | Danica Patrick | 10 | Chevrolet | 1 | 200 | Running | 37/1 |
| 9 | Michael McDowell | 98 | Ford | 38 | 200 | Running | 35/0 |
| 10 | J.J. Yeley | 36 | Chevrolet | 41 | 200 | Running | 34/0 |
| 11 | Clint Bowyer | 15 | Toyota | 10 | 200 | Running | 34/1 |
| 12 | Ricky Stenhouse Jr | 17 | Ford | 28 | 200 | Running | 32/0 |
| 13 | Aric Almirola | 43 | Ford | 26 | 200 | Running | 31/0 |
| 14 | Denny Hamlin | 11 | Toyota | 35 | 200 | Running | 31/1 |
| 15 | Bobby Labonte | 47 | Toyota | 23 | 200 | Running | 29/0 |
| 16 | David Reutimann | 83 | Toyota | 42 | 200 | Running | 28/0 |
| 17 | Dave Blaney | 7 | Chevrolet | 30 | 200 | Running | 27/0 |
| 18 | Marcos Ambrose | 9 | Ford | 24 | 200 | Running | 26/0 |
| 19 | Joey Logano | 22 | Ford | 21 | 200 | Running | 26/1 |
| 20 | Jeff Gordon | 24 | Chevrolet | 2 | 200 | Running | 25/1 |
| 21 | Paul Menard | 27 | Chevrolet | 16 | 200 | Running | 24/1 |
| 22 | Michael Waltrip | 26 | Toyota | 29 | 200 | Running | 23/1 |
| 23 | Scott Speed | 95 | Ford | 31 | 200 | Running | 22/1 |
| 24 | Martin Truex Jr | 56 | Toyota | 37 | 200 | Running | 20/0 |
| 25 | Travis Kvapil | 93 | Toyota | 43 | 199 | Running | 20/1 |
| 26 | Terry Labonte | 32 | Ford | 39 | 199 | Running | 18/0 |
| 27 | Trevor Bayne | 21 | Ford | 33 | 198 | Running | 0/0 |
| 28 | Kurt Busch | 78 | Chevrolet | 11 | 195 | Running | 16/0 |
| 29 | Casey Mears | 13 | Ford | 17 | 181 | Running | 15/0 |
| 30 | Jeff Burton | 31 | Chevrolet | 18 | 176 | Accident | 14/0 |
| 31 | Austin Dillon | 33 | Chevrolet | 8 | 175 | Running | 0/0 |
| 32 | Jamie McMurray | 1 | Chevrolet | 20 | 161 | Running | 12/0 |
| 33 | Carl Edwards | 99 | Ford | 36 | 159 | Running | 11/0 |
| 34 | Kyle Busch | 18 | Toyota | 4 | 151 | Engine | 10/0 |
| 35 | David Ragan | 34 | Ford | 22 | 150 | Accident | 9/0 |
| 36 | Kasey Kahne | 5 | Chevrolet | 6 | 150 | Running | 8/0 |
| 37 | Matt Kenseth | 20 | Toyota | 12 | 149 | Engine | 9/2 |
| 38 | David Gilliland | 38 | Ford | 25 | 144 | Accident | 6/0 |
| 39 | Juan Pablo Montoya | 42 | Chevrolet | 7 | 144 | Running | 5/0 |
| 40 | Josh Wise | 35 | Ford | 32 | 137 | Accident | 0/0 |
| 41 | Tony Stewart | 14 | Chevrolet | 13 | 118 | Running | 3/0 |
| 42 | Kevin Harvick | 29 | Chevrolet | 3 | 47 | Accident | 2/0 |
| 43 | Joe Nemechek | 87 | Toyota | 27 | 42 | Engine | 0/0 |
See below for the updated points standings
| | | |
| --- | --- | --- |
| 1 | Jimmie Johnson | 47 |
| 2 | Dale Earnhardt Jr. | 42 |
| 3 | Mark Martin | 41 |
| 4 | Brad Keselowski | 41 |
| 5 | Ryan Newman | 40 |
| 6 | Greg Biffle | 38 |
| 7 | Danica Patrick | 37 |
| 8 | Michael McDowell | 35 |
| 9 | J.J. Yeley | 34 |
| 10 | Clint Bowyer | 34 |
| 11 | Ricky Stenhouse Jr. | 32 |
| 12 | Aric Almirola | 31 |
| 13 | Denny Hamlin | 31 |
| 14 | Bobby Labonte | 29 |
| 15 | David Reutimann | 28 |
| 16 | Dave Blaney | 27 |
| 17 | Marcos Ambrose | 26 |
| 18 | Joey Logano | 26 |
| 19 | Jeff Gordon | 25 |
| 20 | Paul Menard | 24 |
| 21 | Michael Waltrip | 23 |
| 22 | Scott Speed | 22 |
| 23 | Martin Truex Jr. | 20 |
| 24 | Travis Kvapil | 20 |
| 25 | Terry Labonte | 18 |
| 26 | Kurt Busch | 16 |
| 27 | Casey Mears | 15 |
| 28 | Jeff Burton | 14 |
| 29 | Jamie McMurray | 12 |
| 30 | Carl Edwards | 11 |
| 31 | Kyle Busch | 10 |
| 32 | David Ragan | 9 |
| 33 | Matt Kenseth | 9 |
| 34 | Kasey Kahne | 8 |
| 35 | David Gilliland | 6 |
| 36 | Juan Pablo Montoya | 5 |
| 37 | Josh Wise | 4 |
| 38 | Tony Stewart | 3 |
| 39 | Kevin Harvick | 2 |
| 40 | Regan Smith | 0 |
| 41 | Trevor Bayne | 0 |
| 42 | Austin Dillon | 0 |
| 43 | Joe Nemechek | 0 |
See below for video of the Busch/Kayne incident

See below for video of the Trevor Bayne-induced multi-car wreck

See below for video of the final lap

See below for video of Jimmie Johnson in victory lane