Wayne Maxwell scores Phillip Island clean sweep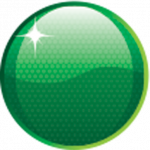 Wayne Maxwell has fired an unmistakable warning shot to his QBE Australian Superbike Championship rivals after another dominant display at Phillip Island today.
With today's race win the Victorian rider completed his third consecutive clean sweep at the 4.445km Grand Prix Circuit, and first as a factory Suzuki GSX-R pilot.
The event may not be for points but the strong showing certainly won't hurt the team's preparations ahead of the championship opener at Tasmania's Symmons Plains in April.
Maxwell led from the outset and by lap 5 had forged a gap of over 5 seconds to closest pursuer Chas Hern.
With clear track in front of him he turned up the pace and at two-thirds race distance clocked a 1m33.073s fastest lap – quicker than both of his ASBK Championship rivals racing as World Superbike wildcards.
Maxwell said he would not take the results for granted despite what must be considered a perfect debut with the new marque.
"The boys gave me a great bike this weekend and the circuit was very grippy – we came here to win and that's what we did which is good," said Maxwell.
"This has been a very valuable testing opportunity for us. We changed the bike in every practice, qualifying and warmup session and in the end settled on the best setup which resulted in the lap times we knew we could do.
"This is a fresh start, I feel like I have a good connection with this team.
"I've been a contender for race wins for 5 years and I'm confident we can win our fair share of races in 2013."
The race for second place played out again between the 2012 Prostock Champion and runner-up.
For the second time this weekend it was the Suzuki-mounted Chas Hern getting the better of his BMW rival Linden Magee, the former breaking clear of the latter after just a few laps.
Hern's pair of second place finishes accentuate an exceptional debut which saw him set a fastest lap just half a second shy of Maxwell.
Glenn Scott rounded out an impressive showing on his Honda with fourth place, and, clocked at a class-leading 296km/h on the front straight, showed he will be a contender as the season progresses.
Matt Walters' early form in the Honda Australian Prostock field continued today as he charged to another win and a top 5 outright finish in the combined Superbike/Prostock field.
A top start saw him battling with the leaders through the initial fast and flowing turns and for the first three laps he appeared to have the measure of Superbike rider Glenn Scott as he held down fourth on the track.
By lap 4 Scott had taken back the position but Walters kept constant pressure on the young rider and crossed the line just a few seconds adrift.
He takes 51 points and a 13-point lead from the event after a perfect showing on the Rover Coaches Kawasaki ZX10R.
In addition he earned the accolade of another race lap record, lowering his own effort from yesterday's race to 1m34.858s.
Ben Nicolson made solid gains on his BMW after the opening race to come home in second place today ahead of Kawasaki's Dustin Goldsmith.
The pair were separated by a single point at the conclusion of the round, with Goldsmith holding the narrow advantage ahead of the next event.
A delighted Daniel Falzon battled back from fifth place on the penultimate lap to record victory in the second Motul Australian Supersport Championship race of the weekend.
Six Yamaha R6 machines crossed the finish line within 1.3s of each other after a race-long, cat and mouse battle.
Podium placings were up for grabs as Falzon, Chris Quinn, Aiden Wagner, Ryan Taylor, Calllum Spriggs and Michael Blair attacked and countered for an intense 10 laps.
Again the Coopers Pale Ale machine of Quinn was pipped at the post – this time by Falzon – by a margin of just 0.043s.
The result saw Falzon collect the round win and take the Championship lead in his Supersport debut.
"I'm ecstatic with the race win, I really didn't expect it as around lap 6 I was back and battling in 6th position," said Falzon.
"To work my way through from fifth place to first on the last lap was unreal, I really have to thank the team and my supporters who have been behind me all the way in what has been a special weekend.
"We'll keep testing and working on the bike ahead of the next round to try to make some more gains."
Wagner beat home Taylor by less than two-tenths of a second to take the final step on the Supersport podium, though the latter will head to round 2 with a 2-point advantage over the former after a higher finish in yesterday's race.
Race 1 winner Aaron Morris would most certainly have made it another Yamaha in the mix had he not crashed in the early stages.
Competition will resume for Superbike riders at the Symmons Plains V8 Supercar round from April 5-7.
The next standalone round for all classes will be held at Queensland Raceway on June 14-16.