Steven Johnson out of driver's seat at DJR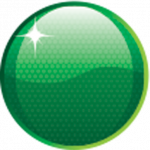 Steven Johnson has taken up the position of general manager at his father's Dick Johnson Racing outfit having stepped down from driving duties.
The troubled team has announced this morning new sponsorship from security services company Wilson Security and card services solutions firm ADVAM that will enable it to put two cars on the grid at the Clipsal 500 Adelaide.
Tim Blanchard is already confirmed in one entry, while the team says that Johnson's replacement will be announced in the coming days.
Johnson told today's Daily Telegraph that moving aside was a difficult decision after 13 seasons of full-time driving.
"It was a really tough decision because I would love to be out there driving a V8," said Johnson.
"I wanted to be on the grid, but let's face it, I'd much rather see the team succeed and have a future than me being in the car.
"I could have gone on, but the team's future would have been in doubt."
He added of his new role: "It is a bit sooner than expected, but it is a challenge I am looking forward to. We want to consolidate the business and be in a strong position in 12 months.
"There are positives in all of this because I think I can take some pressure off dad. He has been under immense strain and I can take on some of that now."
Blanchard drove the team's hastily finished first Car of the Future Falcon at last weekend's official pre-season test in Sydney, while the second car is understood to have been shaken down late last week.
Although running with the #12 in Sydney, it is expected that Blanchard will race under the #17, with a Wilson Security-backed driver in the entry that utilises Dean Fiore's Racing Entitlements Contract.
Wilson Security and ADVAM will now each have title sponsorships on two V8 Supercars in Adelaide, with Wilson continuing to back David Wall's Brad Jones Racing Holden in the V8 Supercars Championship and ADVAM adorning the Albury-based squad's Dunlop Series entry of Andrew Jones.