Spectators injured in NASCAR crash at Daytona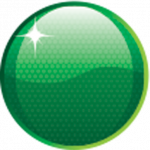 A massive crash has marred the end of the Nationwide Series race at Daytona, with one car's engine ending up tangled in the catch-fencing on the start/finish line.
A total of 28 spectators were injured by debris from the crash, with 14 of those taken to nearby hospitals. One adult required surgery for life-threatening head trauma, but has had his status upgraded to stable. Likewise a 14-year-old who had been listed as critical, is now in a non life-threatening condition, Halifax Medical Center representative Byron Cogdell told ESPN.
The incident began when race leader Regan Smith was tagged into a spin by second placed man Brad Keselowski as the pack raced towards the chequered flag.
In the chain reaction that followed, the car of 20-year old Kyle Larson was sent into the air and torn apart on the catch fencing. The entire front end of the car was ripped off, with the engine and front wheels landing right in front of the grandstands. Larson's car rolled to a stop on the infield.
He along with all the other drivers climbed from their cars and were cleared by trackside medical staff.
During the post race television coverage NASCAR President Mike Helton spoke about the incident.
"Obviously there was some intrusion into the fence. Fortunately with the way the event is equipped there was emergency workers ready to go," said Helton. "Right now it's just a function of determining what damage is done."
Tony Stewart won the race but kept his emotions in check during post-race interviews.
"We've always known this is a dangerous sport, but it's hard when the fans get caught up in it," Stewart said.
"As much as we want to celebrate, I'm more concerned about the fans and the drivers right now. There's no easy solution on these tracks."
See video of the accident below

Video from a fan near the crash in the stands