Rain and red flags dominate end of F1 test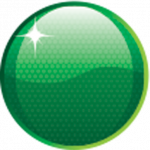 Rain hit the final day of Formula 1's second pre-season test at Barcelona, leaving Sergio Perez's Wednesday best as the fastest time of the week.
Lewis Hamilton (Mercedes) clocked Friday's fastest lap during a break in the showers during the morning – his 1:23.28s proving 0.35s quicker than second fastest man Jenson Button (McLaren).
Hamilton expressed his pleasure following the end of the four-day Barcelona test, which had gone far more smoothly for Mercedes than the first hit-out in Jerez, but was cautious about where the team sits in the scheme of things.
"We have been working on our consistency over long runs and we managed one run this morning on dry tyres; the car felt okay but the conditions were also very cool, so we cannot draw too many conclusions," he said.
"Like I said in Jerez, I can feel that we have a good foundation with this car but there is still a lot to learn and we know that the name of the game is to improve our downforce."
Jean-Eric Vergne (Toro Rosso) and Jules Bianchi (Force India) were third and fourth respectively, with the latter Frenchman having recorded a day-high 96 laps.
The combination of the weather and eight red flag interruptions meant little could be read into the times however.
Among the causes for the stoppages was Hamilton, whose Mercedes ground to a halt on the circuit during the late afternoon.
Jules Bianchi's Force India performed a similar trick a short time later – spelling a marginally early end to the day for all concerned.
Mark Webber ended the running just eighth fastest, but was in good spirits regardless.
"This was a good test for us in terms of everybody's role in the team," he said.
"We were put through some scenarios and this is what makes you perform. We need to improve, we need to do better this year as a team and we are focusing very hard on ourselves and achieving that.
"The boys did a very good job today, the best I've seen them work for a long time."
The Formula 1 teams will return to Barcelona next week for the final test before heading to the season opening Australian Grand Prix in Melbourne.