Harvick and Busch win Daytona duels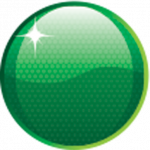 Kevin Harvick and Kyle Busch have shared the victories in the two Budweiser Duels ahead of this Sunday's Daytona 500.
The two races set the grid for the inside and outside lanes of the 500, except for the front-row, which was locked out by Danica Patrick and Jeff Gordon during mid-week qualifying.
Patrick elected to drop to the rear of the field in the first duel to ensure that she did not wreck and jeopardise her pole slot for the 500.
Sprint Unlimited race winner Harvick eventually led home Greg Biffle, Juan-Pablo Montoya, Jimmie Johnson and Kurt Busch in a tight finish to the first race following a late restart.
The yellows had flown for an incident that saw Denny Hamlin got loose off of Turn 2 and collected Carl Edwards, spinning the latter's Ford hard into the outside wall.
The second Duel ran green for its duration. Gordon looked the goods during the early running, but earned a drive-through penalty for pitlane speeding in the mid-race pitstops.
Kyle Busch emerged from the stops with a lead he would not relinquish – surviving a last lap charge from Kasey Kahne and Austin Dillon.
Clint Bowyer took fourth ahead of Matt Kenseth, who was shuffled back in the final miles after electing not to pull out and challenge team-mate Bush.
Australian Marcos ran in the top group until a lock-up heading to pit road ensured a long, four-tyre, stop. He eventually finished 11th and will start the 500 from 24th.
"I am just really upset with myself," he said afterward.
"We didn't know which tyre was going down and I panicked. I called for four tires because I didn't want to take the risk of ruining this car.
"We had speed in it and I am much happier with this car than I was with the shootout car so I feel a lot better going into Sunday than I did a couple of days ago, that is for sure."
Brian Keselowski and Mike Bliss are the only two drivers on the 45 car entry list that failed to make the field.
Patrick will have to survive two more practice sessions before the 500 to ensure she starts from the point.
Watch the final laps of Duel 1

Watch the final laps of Duel 2

See below for the full Daytona 500 starting line-up
DAYTONA 500 STARTING LINEUP

Pos.

No.

Driver

Pos.

No.

Driver

Row 1

1

10

Danica Patrick

2

24

Jeff Gordon

Row 2

3

29

Kevin Harvick

4

18

Kyle Busch

Row 3

5

16

Greg Biffle

6

5

Kasey Kahne

Row 4

7

42

Juan Pablo Montoya

8

33

Austin Dillon

Row 5

9

48

Jimmie Johnson

10

15

Clint Bowyer

Row 6

11

78

Kurt Busch

12

20

Matt Kenseth

Row 7

13

14

Tony Stewart

14

55

Mark Martin

Row 8

15

2

Brad Keselowski

16

27

Paul Menard

Row 9

17

13

Casey Mears

18

31

Jeff Burton

Row 10

19

88

Dale Earnhardt Jr.

20

1

Jamie McMurray

Row 11

21

22

Joey Logano

22

34

David Ragan

Row 12

23

47

Bobby Labonte

24

9

Marcos Ambrose

Row 13

25

38

David Gilliland

26

43

Aric Almirola

Row 14

27

87

Joe Nemechek

28

17

Ricky Stenhouse Jr.

Row 15

29

26

Michael Waltrip

30

7

Dave Blaney

Row 16

31

95

Scott Speed

32

35

Josh Wise

Row 17

33

21

Trevor Bayne

34

39

Ryan Newman

Row 18

35

11

Denny Hamlin

36

99

Carl Edwards

Row 19

37

56

Martin Truex Jr.

38

51

Regan Smith

Row 20

39

93

Travis Kvapil

40

83

David Reutimann

Row 21

41

32

Terry Labonte

42

36

JJ Yeley

Row 22

43

98

Michael McDowell