Sam Walter ready for return to Dunlop Series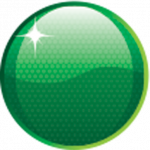 Sam Walter has confirmed his return to the Dunlop Series by revealing the look of his Holden Commodore VE.
The Tasmanian will compete in development class with Minda Motorsport, ending a three-year spell on the sidelines.
Walter and his Minda team-mate Cameron Waters will drive ex-Garry Rogers Motorsports Commodores.
Having competed in the Dunlop Series between for a number of years in the late 2000s, Walter is looking forward to getting back into the category.
"Originally we got out of it and we thought we'd had enough fun, but a good opportunity came up to race with Minda and jump into GRM Commodore," Walter told Speedcafe.com.
"Our test (on Tuesday) went really well. I managed to get down to similar times to what I was running last time I was in the series. The cars have come a long way since then, and I have more time to find, but it was a good way to start.
"I'll go to the first round with no expectations. Three years is a long time out of the seat. We'll just take it as it comes and learn it as quick as we can."
Walter will be pitted alongside former Australian Formula Ford champion Waters. It's a combination that Walter says will be mutually beneficial.
"I was happy when I found out he was going to be my team-mate," Walter said.
"He'll keep me honest. (Team owner) Bruin Beasley has a good mix of youth, speed and a bit of experience with myself. We should be able to pull it all together pretty well."
Walter's car will appear at the opening round in Adelaide with major sponsorship for Adelaide Rockit Asphalting, Black Chrome Sportswear and Williams Adams Caterpillar.