Date change for Sydney V8 Supercars finale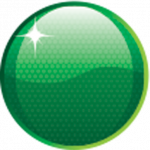 The 2013 V8 Supercars Championship season has been extended by a week with the Sydney 500 finale moved to accommodate a music festival.
V8 Supercars has confirmed to its teams the new date of December 6-8 after being informed by Sydney Olympic Park authorities that the venue had been double-booked.
The other booking, for the Stereosonic music festival, will be held as scheduled.
The change ensures a weekend break between the penultimate V8 Supercars event at Phillip Island and the final.
"The Sydney 500 has traditionally been on the first weekend of December," said V8 Supercars Chief Operating Officer Shane Howard in a statement.
"It became quite clear that the venue could not support both major events on the same weekend. We have a fantastic relationship with Sydney Olympic Park so agreed a position that would best suit both events.
"It's great news for the venue and for Sydney that it is again able to have two of the largest events in the City on consecutive weekends. Sydney Olympic Park will be a hub for sport and entertainment."
Like the Gold Coast street race, the 2013 Sydney 500 is the last on V8 Supercars' current contract with the local government.
The Sydney event is currently without a naming rights sponsor following the category-wide withdrawal of telecommunications firm Telstra.