World Cup Champion to create Australian karting history this weekend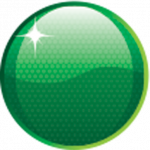 Dutch racer, Joey Hanssen will create history at Willowbank Kartway, Ipswich this weekend when he becomes the first European racer to enter an entire CIK Stars of Karting Championship Series.
He enters the Pro Gearbox category under the Lenzo Kart banner and is an early favourite for the hotly contested Championship, having won the World Cup in 2011 in that category, known as KZ2 in karting parlance.
Hanssen – who is now based in Western Australia – rates the Australian competition highly and expects that he won't be getting a free ride from the local competition during the CIK Stars of Karting Series, presented by Castrol EDGE:
"The only thing about the tracks that we go to in the CIK Series that I know is what sprocket we should have on, (only) from the guys in the team who have been there before. I've looked at some maps and videos, but that's about it," he admitted.
He first raced in Australia back in November in Kalgoorlie and then made a pledge to return. He is now based in Western Australia and recently competed in a state-level Pro Gearbox event.
"Since I raced here in November it seems as though everyone has stepped it up in terms of the equipment – it's pretty much all on par with the latest we've been running in Europe now.
He was quick to praise those he will line up against this weekend in the unique (for karting) standing starts.
"The competition in Australia is very tough. I raced in a state level series here in Western Australia – and it was not easy! There's a lot of talent here in Australia, it's just the experience of racing at the top level that the Europeans are better at than them. In saying that though, the same principles apply, wherever you are racing."
By no means will Hanssen have an easy run, coming up against the likes of defending Champion – Chris Hays on his home track, multiple Australian Champion, Matthew Wall and former Pro Light Champion, Cian Fothergill, who moves up to the six gear, 45hp category this season.
The star-studded Pro Gearbox field will be supported in the hunt for Australian Championships by the Pro Light field with a number of juniors elevating to the KF class and a massive Pro Junior class with representatives from as far away as Perth.
The track by track support categories for the Ipswich event are Rookies, TAG Light, Heavy and Restricted.
Action gets underway with qualifying and heat racing on Saturday morning with finals taking place on Sunday.
Entry to spectators is free. The track is adjacent to Willowbank Dragway and Queensland Raceway on Champions Way, Willowbank.