Robin Judd joins ANDRA board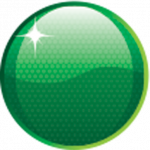 Retired Top Doorslammer racer, Robin Judd has been appointed to the Australian National Drag Racing Association (ANDRA) board in one of two vacant Directors positions.
Judd, who retired at the completion of the 2011/2012 season after making the finals of the FUCHS Winternationals, brings a wealth of corporate and administrative experience to the Board as a corporate advisory director of William Buck Chartered Accountants.
"I am delighted to be able to put my professional skills and business experience to work for a sport which has been a big part of my life for the past 15 years," said Judd. "ANDRA is continually evolving in the corporate world and faces a lot of challenges. Hopefully I can assist and add something meaningful."
At the time of his retirement eight months ago due to increasing business commitments, the West Aussie was critical of the direction of the sport saying "Group One drag racing has not moved forward to where I believe it should be, which disappoints me."
The direction in which the sport has since taken under the stewardship of ANDRA CEO Mal Bulley – who was relatively fresh in the chair at the time – may have softened his stance, with Bulley welcoming someone of Judd's experience both in the sport and in corporate life.
"Robin is not only passionate about the sport but he has corporate knowledge that is high demand," said Bulley. "I'm very happy Robin is coming on board to fill this vacancy and look forward to his contributions to the ANDRA board."
The ANDRA Drag Racing Series continues this weekend at Adelaide International Raceway with the third round of the Top Alcohol Championship, Top Bike and Pro Stock Motorcycle. It doubles as the third round of the Aeroflow Sportsman Series.