Brendan Reeves ready for Mazda assault in ARC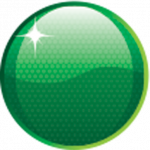 Brendan Reeves has stretched the legs of the Mazda2 that he will drive in this year's Australian Rally Championship, beginning next week in Canberra.
After two years contesting World Rally Championship events as part of the WRC Academy, Reeves will be one of the leading drivers in the ARC series in 2013, as part of the new two-wheel-drive regulations.
The test session consisted of about 40 kilometres in total and Reeves was happy with the day and felt very comfortable in the car.
"The car fit like a glove straight away," said Reeves.
"The balance and power from the Mazda is a good mix and I was able to fine tune small areas that allowed for better traction.
"The team and sponsors MCA suspension and BSM-Sport have done a brilliant job with the chassis and I can't wait for the next test in a week's time."
The National Capital Rally kicks off in Canberra on Friday evening, 1 March with a ceremonial start in the city centre. The event will consist of a qualifying stage on Friday with the top five competitors then running a 'Power Stage' to determine their road position, followed by 13 competitive stages on Saturday and Sunday. The event will cover a total competitive distance of around 200 kilometres.