Chris Alajajian secures Dunlop Series return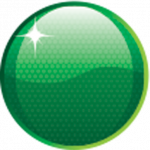 After a two year hiatus from racing, Sydney-sider Chris Alajajian will return to the Dunlop V8 Supercars Series this season, linking up with Nandi Kiss Racing.
Engineering the car will be Nigel Bolling, who has partnered with Alajajian over many years.
"It will be great to team up again with Nigel," said Alajajian.
"We had great success during our two-year partnership in the MINI Challenge in 2009 and 2010.  We will be looking to continue on from this success and challenge for the 2013 Dunlop Series Championship."
The former A1 Team Lebanon racer – who has a Development Series race win to his diversified career – will race in Kiss' VE Commodore with support from Pacific Hoists, Hitachi Electrical, JDN Lift Hoists and Jack Hillermans' Smash Repairs.
Kiss, who spent seven years in the V8 Utes Series before stepping into the V8 Supercars' Development division, admitted business pressures have seen him unable to dedicate the commitment to be competitive behind the wheel as well as run the team and his business.
"Driving these cars requires total concentration and commitment that I was finding hard to maintain," he explained. "With so much going on around me during the weekdays when it came to race weekends I just couldn't flick over to race mode and leave the pressures of work behind."
Kiss says announcing Alajajian leads into an exciting time for his racing operation.
"We've got an exciting new driver, a new motor program, a wonderful sponsorship team behind us and full season ahead that promises some fantastic competition in the Dunlop Series. I can't wait to get started."
He's got every faith in Alajajian to deliver the goods.
"I've watched Chris' career with interest for some time," explains Nandi, "he's got a wealth of experience in so many forms of motor racing, including of course V8 Supercar Development Series. I'm really pleased to offer him this opportunity to drive for us."
The 2013 Dunlop V8 Supercars Series kicks off at the Clipsal 500 on the streets of Adelaide in 10 days' time.