Allan Grice to oversee Suzuki Swift shootout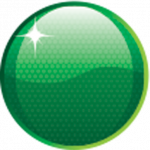 Australian touring car legend Allan Grice will act as mentor to the 12 drivers competing for the chance to win a full-season in the 2013 Suzuki Swift Racing Series.
The three-day competition is set to be run this weekend and will include driving tests at both Queensland's Lakeside Raceway and Performance Driving Centre.
The initiative is a joint-venture between the Shannons Nationals and the Swift Series, with the winner's car to be adorned in a Shannons Nationals livery.
The two-time Bathurst winner Grice will be joined by fellow experienced drivers Steve Owen, Paul Stokell, Ryal Harris and Steve Robinson in mentoring the young drivers.
The full field of competing drivers has also been revealed, with reigning Swift Series runner-up Reece Murphy and Allan Grice's son Ben two notable inclusions.
"The goal was always to make this available to drivers from all walks of life – experienced or not – and that's what we have got," said competition coordinator Liam Curkpatrick.
"It's going to be a fascinating weekend and a great competition and hopefully they all get what they can out of the weekend."
See below for the full list of competing drivers with profiles, complete with profiles provided by the Shannons Nationals
Callan Sayers (QLD)
Cairns local Sayers, a mechanical Engineering student at Queensland University of Technology, started karting aged nine and is a multiple FNQ champion. Finished second in final round of 2012 Suzuki Swift Racing Series.
Stuart-Ross French (QLD)
Started in karts in 1997 at age seven and moved through the ranks with notable results of QLD Closed State Title wins in 2003 (JNL) and 2007 (CL). Driver for the UQ FSAE team, UQRacing, competing annually at the Australasian FSAE competition, whilst also studying Mechanical Engineering at UQ.

Luke Fraiser (SA)
Debuting in mid-2010 at the age of 20, Luke has achieved outstanding results in his first 18 months in Formula Vee Racing. This led him to make the step up to a Formula Ford Duratec where he won the SA State title in 2012. He has also competed in the fledgling Circuit Excel Category with good results.
Andrew Price
Andrew has been competing in Motorkhanas, Sprints and Hill Climbs age 14. "I know I have the ability to drive a car and I am hoping that this will provide the springboard for my career and if nothing else this will be a fantastic experience to learn and develop from," he says.
Mitch Lukasz (SA)
A member of SA's Southern Districts Car Club Junior Development program, Mitch has competed in State hillcilmbing championships for several seasons including winning his class in the 2011 Mount Alma Mile hillclimb.

Mark Theyer
Mark Theyer has over 20 years driving experience in vehicles such as the Mazda RX7 and Mini Cooper and has completed a BMW advanced driver training course. "I love to drive and enjoy virtual world racing, so I'm keen to test if my simulation driving skills can make the transition into the real world and mix it up with the talented drivers in the challenge," he says.
Gai Appel (NSW)
Gai owns business Hellfire Hotrods based in Oki, in regional New South Wales, and has been drag racing for more than 10 years racing in ANDRA-sanctioned bracket events in a Ford Falcon and Ford Mustang. Her business restores and 'pimps' classic cars and Gai has a collection of more than 30 vehicles – including a classic 1948 Riley RMB; the first car advertised to be able to achieve 100mph – in her collection.
Steve Weston (NSW)
Steve has competed in club level events driving (amongst other things) a quick RX-7 that laps Wakefield Park in 1m06 seconds. Has competed in hillclimbing recently and has also had a crack at Karting, Trail Biking, Road Biking and more.
Ben Grice (QLD)
Twenty-two-year-old Townsville local Ben Grice started karting just four years ago. Now based in Brisbane and as a member of Ipswich Kart Club he has competed throughout Queensland for most of the last 8 years highlighted by wins at a regional level and consistently racing within the top ten at the QLD State Titles. He has substantial Formula Ford, Aussie Racing Car and Production-based car testing experience and will use the competition to make next step in his career.
Keishi Ayukai (QLD)
Started karting in 2005 and is a multiple Queensland champion in various karting classes throughout the state. Has tested Formula Fords for Anglo Motorsport, plus Aussie Racing Cars at Morgan park and multiple days in production cars at Queensland Raceway.
Reece Murphy (QLD)
Burst onto the Shannons Australian Motor Racing Nationals scene in 2012 in the Swift Racing Series, finishing second overall after a mighty championship battle the entire season long. Quick, committed and dedicated Reece was one of the star rookie performers across all Shannons Nationals categories last year.
Bronte Michael (QLD)
Bronte began raving at Morgan Park aged 14 (4 years ago) in a Datsun 120Y. Won the Junior class of the 2011 Qld Super Sprint Title and regularly competes in regularity and sprint events at Queensland Raceway and Lakeside. Recently began competing in historic Touring Car Racing, driving an XU1 Torana. 5th outright in Regularity Event at 2012 Bathurst Motor Festival.