VIDEO: Jet dragster driver survives 450kmh crash in Perth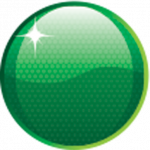 South African Jet Car driver Pieter DeWit has survived a horrifying incident at the Perth Motorplex last night, where the parachute on his 'Gravity Storm' dragster failed at 450kph, spearing him across the safety area at the state of the art venue before eventually coming to rest.
DeWit When the parachute blew off the back of the car, DeWit hit the emergency chute just prior to running out of racetrack and hitting the sandtrap.
The below video shows Gravity Storm exploding into flames when it finally came to rest. DeWit didn't lose consciousness from the incident but remains in hospital tonight for observation.
The incident happened toward the end of the Coates Hire Night of Fire event and DeWit was up against veteran American, Chuck Haynes in the race.
The Perth Motorplex safety crew did a sensational job to stabilise DeWit and extricate him from the heavily damaged car.
Remarkably, he survived the incident with just a fractured kneecap and a burn to his back.
Watch the moment where it all went wrong for Pieter DeWit: