Commodore shape wins NASCAR curtain raiser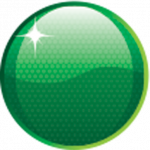 Kevin Harvick has taken the Chevrolet SS to victory lane at the NASCAR Sprint Cup Sprint Unlimited exhibition race at Daytona.
The Chevy SS is the same shape as the VF Holden Commodore, which will make its V8 Supercars Championship debut at the Clipsal 500.
The synergies between NASCAR and V8 Supercars wasn't just limited to the facia of the cars. Like V8 Supercars, NASCAR has also introduced a new generation set of rules for the 2013 season.
The Sprint Unlimited, formally known as the Bud Shootout, is the traditional curtain raiser for the NASCAR season. It starts a big week at Daytona with qualifying, followed by the twin 150 mile Gatorade Duels then the 500 mile classic next weekend.
The victory for Harvick in the Sprint Unlimited was his third in the past five years.
Aboard his Budweiser Chevrolet from Richard Childress Racing, Harvick ran at the front of the field throughout the 75 lap race, which was broken down into a three-segment event.
The opening segment was marred with a big pile-up which took out six contenders, Jimmie Johnson, Denny Hamlin, Jeff Gordon, Mark Martin, Kurt Busch and Kyle Busch. Tony Stewart came across the nose of Australia's
Marcos Ambrose and got out of shape. Although he saved it, a three-wide group of drivers behind him collided and triggered the crash.
After running amongst the lead pack, Ambrose dropped back to 11th at the finish.
Check out the video of 'The Big One'