Alan Jones to return to Formula 1 commentary role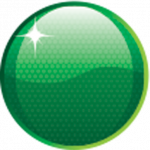 Alan Jones has joined Network Ten's commentary team as a co-host of Australia's Formula 1 coverage.
One of only two Australians to have ever won the Formula One World Championship, Jones will sit alongside Ten's motorsport host Greg Rust and expert commentator Daryl Beattie.
The 1980 F1 world champion comes into the team after previous co-host Craig Baird elected to focus on his racing commitments for the new season.
It will be the second time that 'AJ' has been involved with the broadcast of F1 events, following his place alongside Darryl Eastlake at the Nine Network in the mid-90s.
Jone is looking forward to returning to television.
"Motor racing has been my passion and love all my life," Jones said.
"To be given the opportunity with Ten to talk about it and share that passion with other people is something that I'm really looking forward to."
Ten's Head of Sport David Barham says Jones's on-screen assets are a positive for the network's broadcasts.
"We are delighted that Alan is joining the Formula 1 commentary team in 2013," he said.
"He brings strong opinion, great knowledge, experience and profile to the home of premium motorsport. It is a real coup for viewers and fans."
Baird, meanwhile, will compete in up to five racing categories this year, including full-time Australian Carrera Cup and New Zealand V8 SuperTourer campaigns, after spending recent seasons attempting to juggle his racing and television commitments.
"This year there were more clashes so I really had to make a decision with Ten whether I dedicated myself more to the television side of it and was ready to hang my helmet up, or whether I was still motivated enough to carry on racing and step away from the TV," Baird explained to Speedcafe.com earlier this month.
"It was a long and hard decision, but weighing things up I really wasn't ready to stop racing.
"My hero has always been Jimmy Richards and I know how fast he was at 60. So at 42 that still makes me feel young!"
Jones' season with  Network Ten will kick-off at the Australian Grand Prix in Melbourne this March.