Sprintcar driver fails drug test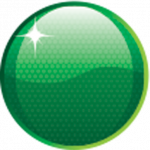 West Australian Sprintcar driver, Ryan Farrell will face a Speedway Australia tribunal after allegedly failing a drug test at Bunbury Speedway's ENZED World Series Sprintcars event last night.
Tests were performed on a number of drivers at random and when Farrell's initial results proved positive, Speedway Australia wasted little time in excluding him from the event and withdrawing his racing license.
In the coming weeks, Farrell will be required to answer to Speedway Australia, with the minimum sanction he will receive being a two month ban from competition.
Speedway Australia Operations Manager, Paul Trengove explained there is no limit on the maximum penalty that could be applied to the racer, meaning he could receive a life ban from the sport.
The National body was also quick to point out that they have no tolerance on drug use in the sport.
This afternoon, Farrell issued a statement claiming that for some time he has battled drug use and depression and the incident at Bunbury has brought this to a head publicly.
Whilst the substance has not been revealed, the West Australian went to great lengths to indicate it was not a performance enhancing substance and it was not used during the course of competition:
"I want to make it absolutely clear that I have never taken performance enhancing or recreational drugs whilst racing. I respect the sport, my fellow drivers and all that it has given to me," Farrell's statement read.
Speedway Australia outlined its stance on drugs in the sport:
"This incident serves as a timely reminder that speedway is a DANGEROUS sport and we as the peak body for speedway are determined to maintain the sport's integrity and safety for everyone involved," said Paul Trengove.
"We have a zero tolerance for the use of prohibited substances within the sport and the penalties that can be applied under the Speedway Australia Racing Rules and Regulations reflect this."
Shane Stewart won the preliminary A-Main at QUIT Bunbury Speedway last night when Steven Lines' right rear tyre blew late in the race. The event concludes tonight.