Renault returns to Rallying in Australia with the Renault Sport Clio R3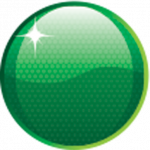 Renault will contest the entire 2013 Australian Rally Championship with the experienced pairings of Scott Pedder and co-driver Dale Moscatt, and privateer Tom Wilde with co-driver Bill Hayes.
The addition of another manufacturer to the Australian rally series is a huge boost to the championship as Renault sets to launch a pair of 2WD Renault Sport Clio R3 factory-built rally cars supported by Renault Australia.
In 2013 the primary category in Australian rallying will be for two-wheel drive (2WD) cars as Renault now joins Honda, Ford, Volkswagen and Mazda as manufacture supported teams for the year, as the sport continues to strengthen as one of Australia's leading motorsport categories.
"Renault is delighted to be able to return to rallying in Australia in a meaningful way," says Justin Hocevar, Managing Director of Renault Australia.
"Renault is a dominant force in Formula 1. We notched up our third consecutive World Drivers' and World Constructors' Championships at the end of last season, thanks to the efforts of the Renault Sport F1-powered Red Bull Racing team, while in Europe there are Renault Trophy and Renault Clio Cup race series on track, and a full card of rally efforts for our R3 (Renault Sport Clio) and N4 (Renault Sport Mégane based) cars.
"The two 2WD R3 vehicles we have brought to Australia present a feisty, competitive and proven package that will delight ARC fans, with their performance, traction and speed.
"We're here to win, that's for sure, but also to show off what Renault can do in rallying to a whole new generation of fans.
Round 1 of the Australian Rally Championship takes crews to the National Capital Rally in Canberra (March 1-3).
Check out Renault's returns to Rallying in Australia video clip here: