Big weekend for Slamfest in Portland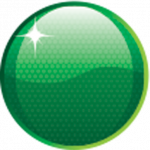 Headlining the charge will be defending and five time ANDRA Drag Racing Series Champion, John Zappia, heading across from Perth in his iconic Zap's Rat Holden HQ, 2012 Nationals Champion, Peter Kapiris, six times Australian Champion, Victor Bray and his son, Ben along with Russ Pavey and Marcus Chambers. Sydney hotshot, Sean Mifsud and Queensland-based West Aussie, Grant O'Rourke will also join the crack field.
Kapiris expects the battle for the fastest elapsed time and speed to reach new heights come Saturday.
"The elapsed time and speed records for the eighth mile distance have also been hotly contested of late, so that is sure to inspire some exciting racing," he explained. "Last season John Zappia held both records before Victor Bray (ET) and I (speed) snatched them away in late 2012. At the last round in Heathcote I got my hands on the ET record as well so the boys will be gunning for me this week end."
The Slamfest competition has expanded the number of events that the Top Doorslammer category races at by limiting itself to the shorter distance. It is attracting huge crowds at many venues that are starved of professional motorsport competition.
This weekend's event will also see Matt Mingay's Stuntz INC crew entertain the crowd and a live band at the completion of finals.
Racing begins at 11am, with gates to Portland South Coast Raceway opening at 9am.
On Saturday Portland, Victoria a number of Australia's leading Top Doorslammer drag racers will be taking to the one-eighth mile (300m) South Coast Raceway for the second round of the growing Slamfest competition.