Patrizi confirms switch from V8s to Carrera Cup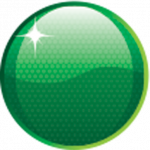 Former V8 Supercars driver Michael Patrizi will return to Carrera Cup competition in 2013.
The former Tekno Autosports driver will compete with McElrea Racing, in what is a return to the class and team for Patrizi.
Patrizi drove with Andy McElrea's Porsche team in 2011 before stepping up to the V8 Supercars. With Shane van Gisbergen slotting into the Tekno drive, Patrizi has elected to tackle Carrera Cup again with the aim of challenging the likes of Craig Baird, Steven Richards and a host of talented competitors.
Patrizi will partner Warren Luff and Renee Gracie in an expanded McElrea outfit.
After finishing seventh in the 2011 Carrera Cup series, the Gold Coast resident says that he is looking forward to return to the Carrera Cup ranks.
"It's great to be back in Carrera Cup racing," Patrizi told Speedcafe.com.
"I had a successful season with the team in 2011. At the end of the year, we were very strong, but we had lost too many points at the start of the year."
Patrizi says that he does not feel that the move to Carrera Cup from V8 Supercars is a step back.
"It's a change for my career on a permanent basis," he said.
"My partners really enjoy the Porsche experience. They've come across with me from V8 Supercars and we're looking forward to making 2013 a ripper year.
"At the end of the day, I've go about my business professionally, and I go to where I can do the best possible job for myself and my partners. If V8 Supercars can provide that option, I'd be there, but at the moment, competitively speaking, Porsche is where I want to be.
"Right now, this is the best place for me to be racing."
After a standout season in V8 Supercars, Patrizi is hoping to secure a competitive V8 endurance drive.
"I'd like to think I'll get a good endurance drive, but if I don't I'll concentrate on doing the best in Porsche," he said.
"I think I'm driving well. I proved that last year in V8 Supercars, and I hope to carry that on this year."
The opening round of Carrera Cup will be held at the Adelaide Parklands, supporting the Clipsal 500.