Evans confirms Lindbom and Emery in Dunlop Series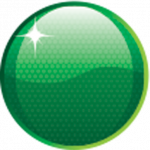 Dunlop Series debutants Evans Motorsport Group has revealed the first two of drivers for the 2013 season.
Multiple Australian karting champion Kristian Lindbom will drive one of EMG's FPR-built FG Falcons, while long-time Dunlop Series driver Geoff Emery will step up to the Triple Eight-built Commodore VE he purchased last year.
For Lindbom, it will be his second tilt at the Dunlop Series after competing in the opening round of the series last year before budget constraints forced him to sit on the sidelines for the rest of the year.
The 23-year-old is looking forward to his first full-time V8 drive.
"It's a great opportunity and I'm really thankful for the team and my sponsors for the support and for having the belief in me," said Lindbom.
"I've had a bit of a stop-start career over the last few years but I've never doubted my ability or the fact that if I worked hard an opportunity would arise.
"The car is a great piece of equipment and the fact that the team will be working closely with FPR made the decision an easy one."
Lindbom's FG Falcon will be supported by Urban Energy, Fast Track Communications, EarthEx Logistics, Zagami Transport, Aviation Components Sevices and OzStaff.
For Emery, the deal with EMG keeps his car running from the Greg Murphy Racing workshop now occupied by EMG, with the core GMR staff remaining onboard after the change of ownership in late 2012.
"I'm really happy to continue the relationship I have with the guys in the workshop and to form a new association with Josh Evans," said Emery.
"It gives me some great continuity coming into the 2013 season where I'll have a great new car at my disposal."
Emery will be supported by R&J Batteries, Earthex Logistics, Tricor, NDD, Zagami Transport, Aviation Component Services, UniFilter, Signi Versal, Economy Bolts and Simworx.
The opening round of the Dunlop Series will be held on the streets of Adelaide on February 28-March 3.