BJR and GRM release first pics of new VF Commodore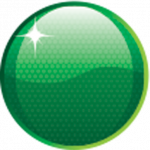 Brad Jones Racing and Garry Rogers Motorsport have become the first Holden teams to reveal the look of the all-new Commodore VF V8 Supercar.
The Team BOC squad released artwork this morning, while GRM published images of the car, showing the new VF Commodore in its race car configuration.
After the VF road car was launched over the weekend, the Holden Racing Team is set to officially launch the new race car today.
While the factory Holden team takes the wraps off, Holden teams Triple Eight Race Engineering, Tekno Autosports and Lucas Dumbrell Motorsport are testing their new cars at Queensland Raceway today. The test is a private session.
BJR and GRM are set to test at Winton tomorrow.
The 2012 V8 Supercars field will see 15 VF Commodores in the field, alongside six Ford Falcons, four Nissan Altimas and three Mercedes Benz E63 AMG.
For BJR, it is a season of stability, with the same drivers and sponsors remaining with the team. BOC's return to the team is its 11th in succession and driver Jason Bright's fourth.
BJR tested its new Car of the Future-specification Commodore in VE trim earlier this year, while completing its second car recently. The third car will hit the race track in the coming days.
Despite the rush to make the deadline, BJR team owner Kim Jones has been pleased with his outfit's build process.
"To see the hours the boys have put into this COTF build is nothing short of amazing," he said.
"I'm sure to many businesses outside V8 Supercar, the mission to build three V8 Supercars cars in 10 weeks would be totally unachievable, but their commitment to the job has been staggering."
It will be a frantic week of launches for all V8 Supercars teams ahead of a the official pre-season test at Sydney Motorsport Park this Saturday.
See below for Holden Motorsport's teaser video for the VF Commodore.