DJR pushing ahead with two-car attack for 2013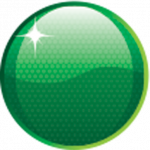 Dick Johnson Racing has taken its first steps to confirming that its future is secure, stating it will field two cars in the 2013 V8 Supercars Championship.
The famous Queensland Ford team issued a statement this evening, revealing a livery that one of its cars will feature at the Sydney Motorsport Park official test next week. The livery is in support of the Premier's Queensland Floods Appeal.
It has been the first official statement from the team since news broke late last month of the its latest financial setback.
Although the team will not confirm its driver line-up until next week, Speedcafe.com understands that Tim Blanchard has secured a seat in the #12 Ford, and if the correct level of sponsorship can be found, Steve Johnson will retain his ride in the #17 entry.
As reported previously, DJR will enjoy a technical alliance with Ford Performance Racing this year, with components sourced from the factory Ford team. DJR's chassis have been constructed by Pace Innovations.
"The cars that we've got are FPR-spec all the way and we should get up to speed pretty quickly thanks to their support," said Johnson.
"We are going to run one car at the upcoming test day with a livery to support the Premier's Queensland Floods Appeal.
"There will be a lot of interest in the test day because it's the first time that fans get to see the new cars hit the track.
"I'm proud to be able to support the Premier's Appeal in this way and with thanks to our sponsors we have been able to make it happen.
"We are grateful for the support of all our sponsors, especially companies like Crimsafe, Shell, Cabcharge, Scania, Ford, Q Ford and New Age Caravans, who have stood by us and believe in what we are doing.
"But it's no secret that we still have a few more spots to fill."