Taz Douglas set for return to Dunlop Series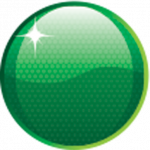 Taz Douglas will return to the Dunlop Series in 2013, driving the ex-Shane van Gisbergen SP Tools Ford Falcon.
After a full season for Lucas Dumbrell Motorsport in the V8 Supercars Championship last year, Douglas will compete with Terry Wyhoon's Image Racing in the development series.
For Douglas, it is a return to the Dunlop Series, having competed in the class from 2008 to 2011 before getting the opportunity with LDM last year. He took his one and only DVS win at Sandown in 2010.
He will be engineered by Mark Robertson, who was his former engineer during his Formula Ford days and his past racing in the Dunlop Series.
It will also be his second stint with Image Racing, having competed with the team in 2008.
Douglas described his maiden V8 year as "frustrating," but is looking forward to putting his full season of Main Series experience to good use.
"There were a few options to stay in the Main Series, but after weighing everything up, it made sense for me to come back to the Dunlop Series and start to enjoy my racing again," Douglas told Speedcafe.com.
"After the year I had, it was very frustrating. I learnt so much, but I found myself not likening it due to the environment and situation I was in.
"I've been with Terry before. He puts together a strong team and he has a good car.
"I don't think challenging for podiums is out of the question. I know Image Racing isn't Triple Eight or FPR, but the car is good and I have a fair bit of experience. Who knows how fast everyone is going to be, but there's no reason why we can't be competitive."
Team owner Wyhoon says that Douglas will be a dark horse in the series and, with the help of the car's builder Jim Stone, he is expecting strong results.
"With the miles Taz did last year, I'm looking forward to some podiums, maybe even a couple of wins," Wyhoon said.
"It's a good car and we have some good support. There are some other good deals happening out there, so it's going to be tough, but Taz did a terrific job in the Main Series, so I think he'll do a great job.
"We've got all the data and set-up information for that car. Jimmy is focused on running the five FGs, now that he has stepped away (from Erebus Motorsport). Jimmy gets attached to the cars he builds, and he's excited that Taz is driving one of them."
Beside Douglas's Dunlop Series entry, Wyhoon will also enter two cars in this year's Kumho V8 Touring Car Series for himself and Bobby Jane.
And besides the Dunlop Series drive for Douglas, he will also compete in selected rounds of the Victorian State Formula Ford Championship. He is currently restoring his 2001-model Van Diemen that he won the 2006 title in.
The opening round of the Dunlop Series will be held on the streets of Adelaide on February 28-March 3.