FIRST PICS: Ford Performance Racing reveals Pepsi Max Falcons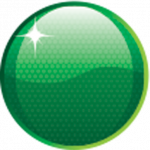 Ford Performance Racing drivers Mark Winterbottom and Will Davison have taken the wraps off their factory Ford Falcons, complete with new sponsorship from Pepsi Max.
Unveiled in front of over 200 guests at a launch party in Melbourne this evening, the Pepsi Max Crew FPR team will feature split liveries, with the blue and yellow schemes reversed on the #5 and #6 factory Fords.
The colour choice of the cars are said to take after the drivers, with the blue 'ice' representing 'Frosty' Winterbottom and the yellow 'fire' for Davison.
The art creation was penned by 'Hooks,' a graffiti artist and member of the worldwide graffiti crew, in conjunction with FPR's graphic designer Nick Moss. Winterbottom and Davison are said to have also had a hand in the creation of the design.
It is Pepsi's third season in V8 Supercars having supported Kelly Racing's single car entry for Greg Murphy in 2011 and 2012.
FPR Team Principal Tim Edwards welcomed the team's new look and is keen to build on last season's form while also showing off the team's new image and approach off track.
"Our new deal with Pepsi Max comes at a great time for the team and the series," Edwards said.
"An all-new look and one that is much younger, fresher and more fun reflects where the Ford brand has been heading for some time. It is also in-tune with our own feeling within the team where we have a huge amount of talented young people working together.
"No matter what we do we will always be faithful to the Ford brand and I encourage all our fans to embrace the new look and get right behind us as the sport enters a new era."
The FPR team, now in its 10th year of competition, will feature the same driver line-up in its main cars, but expands from three cars to four. Having been a three-car squad (with Rod Nash Racing's third car) for three years, Charlie Schwerkolt Racing and Alex Davison join the factory outfit in 2013.
The expanded team will see a revised engineering squad head the team. CLICK HERE for Speedcafe.com's recent story.
The Pepsi Max FPR Crew will take to the track in its new colours at Sydney Motorsport Park during the official V8 Supercars season launch test day next Saturday.