Former Bathurst winner to return to racing in 2013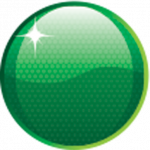 Two-time Bathurst 1000 winner Tony Longhurst will return to full-time motorsport competition in 2013, competing in the Auto One V8 Utes Series.
Longhurst will compete with Holden Ute team Williams Race Tech, piloting one of the team's eight entries.
The Queenslander will be joined in the team by the likes of front-runner Kim Jane, Troy Dontas and Gary Baxter, who is set to compete in his final V8 Utes season.
A former Australian waterski champion, Longhurst has enjoyed selected V8 Ute appearance over the past three years, and after competing with the Williams team at Bathurst last year, he says his desire to return for a full championship was reignited.
"I had such a great time at Bathurst. I enjoyed it so much," Longhurst told Speedcafe.com.
"The Williams team is great and so easy to work with, and I still need an adrenalin hit, so that was my motivation to return to full-time racing."
"I have no real expectations, although I don't want to finish last!
"It was frustrating when I only got small amounts of time in the car previously. By the time I had some pace in the car, the weekend was over, so I am really looking forward to getting more time in the car this year.
"I think I can get some good results with more track time."
While Longhurst is keen to be competitive in the class, he is says he is also looking to enjoy his time over race weekends.
"The Utes attend most of V8 Supercars' premium races so it makes it easy for me to do my other hobbies when we are away," he explained.
"In Townsville, I can stay on my boat, and it will be great to take the crew out for a day to Magnetic Island .
"At the Perth round, I can go kite boarding, and I can also do that in South Australia, so it's a double win!"
Longhurst has an impressive motorsports CV, having won the Bathurst 1000 on two occasions (in 1988 with Tomas Mezera and 2001 with Mark Skaife). His other great success at the famous mountain circuit was in the 2009 Bathurst 12 Hour where he won the event with Damien White and Rod Salmon.
The opening round of the 2013 Auto One V8 Utes Series will be on the Adelaide streets, supporting the Clipsal 500.
For more on Tony Longhurst, CLICK HERE for Speedcafe.com's Where are they now?