Miedecke gets new sponsor, team for 2013 Dunlop Series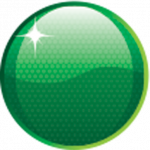 George Miedecke will switch from Sonic Motor Racing to Matt Stone Racing in the Dunlop Series this year.
The 25-year-old has secured backing from iSeek Communications and will steer the ex-Lee Holdsworth IRWIN Tools Ford Falcon FG.
The combination of Miedecke and the Stones is a reunion of sorts, with this year marking the 25th year since George's father Andrew brought Ross and Jim Stone to Australia to spearhead his OXO Ford Sierra entry.
To celebrate that milestone, Miedecke will compete with the #35 on his windows – the same number that his Dad used during his days in the OXO Sierra.
The #35 iSeek Falcon will be engineered by respected engineer Paul Ceprnich of Pace Innovations.
Miedecke, a former V8 Ute racer, will have big shoes to fill at MSR as he replaces Scott McLaughlin who won the series last year.
Miedecke finished ninth in his rookie Dunlop Series last year and is looking forward to reuniting with the Stone family.
"Ever since I was a kid, I've visited the track and spent time with Ross and Jimmy in the pits. Back when I used to race in the V8 Ute series, Dad and Jimmy sat down and watched the timing screens together," Miedecke said.
"I still remember when I got my first pole at Bathurst and Jimmy was right there with my Dad to shake my hand.
"To be driving his cars this year … it has all come full circle. And Matt has taken this team places, winning the championship in his first year. I'm honoured."
The opening round of the Dunlop Series will be held on the streets of Adelaide, supporting the Clipsal 500.