All four V8 Supercars homologated for 2013 season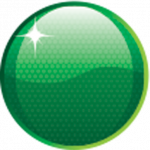 V8 Supercars has officially homologated all four V8 Supercars contenders ahead of the 2013 championship.
After completing a final three day open-air test at the Royal Australian Air Force Base at East Sale last weekend, the bodywork and aerodynamic specification of each of the vehicles has been approved for the Holden Commodore VF, Ford Falcon FG, Nissan Altima L33 and Mercedes Benz E63 AMG.
Despite gusting winds reportedly troubling the final test, V8 Supercars says that the 2013 cars enjoy "the closest aerodynamic parity of any makes in the history of the sport."
A statement from the category also claims that the downforce and drag figures for all four cars are within 2kgs.
The entire aerodynamics testing program was conducted over six days, spanning more than 4,500 kms of driving.
The four homologation teams – Nissan Motorsport, Erebus Motorsport, Ford Performance Racing and the Holden Racing Team – as well as Red Bull Racing Australia, were involved in the testing procedures.
V8 Supercars commission chairman Mark Skaife expressed his delight with the outcome of the testing.
"This has been an enormous project which all of the V8 Supercars technical department are very proud of the outcomes," said the six-times Bathurst 1000 winner.
"It was the most technically demanding project we have ever undertaken, especially when you consider the different body shapes and design characteristics of each of the cars.
"The results of these tests will facilitate the most fair and equitable competition we have ever seen. I can't wait to see our new cars on the starting grid at the Clipsal 500 later this month."
All 28 cars will be seen for the first time together in public at Sydney Motorsport Park on February 16 for the official pre-season test.