Ferrari reveals its F138 in Maranello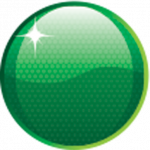 Powerhouse Formula 1 team Ferrari has taken the wraps off its F138 at its Maranello base in Italy.
Ferrari has described as on evolution on its its F2012 chassis, but there are significant changes.
The most notable change is the removal of the stepped nose, and while the team has retained the pullrod suspension at the front and rear, they have changed the rear to allow the exhaust layout to be modified. Also, to improve aerodynamics, the air intake above the cockpit and the sidepod intakes have been tweaked.
Ferrari hopes its new car will offer a better start to the year, after a sluggish testing start in 2012. Regardless, Ferrari's Fernando Alonso was the only driver who could have taken the world title from Sebastian Vettel at the final round.
Team boss Stefano Domenicali said that a fast start will be key to the famous team's 2013 campaign.
"The key objective that we must have is of immediately delivering a competitive car to our drivers," Domenicali said.
"Unfortunately in recent years we have at the beginning of the winter not been able to be right on top of what we are doing.
"We have tried to look at our organisation to be much more effective in the preparations over the coming week."
The car's chassis identification – F138 – is a combination of the current year and a tribute to the V8 engines that will be used for the last time this season.
The new Ferrari, to be driven by Alonso and Felipe Massa, is also the 59th grand prix single-seater produced by the Maranello-based squad.
Massa will test the new car next Tuesday at Jerez.
Here is video from the launch