History made as all four V8 Supercars manufacturers face-off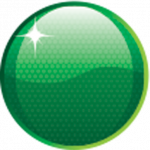 V8 Supercars' four manufacturers will hit the tarmac together for the first time today as Erebus Motorsport's Mercedes-Benz joins its rivals for final aerodynamic parity evaluations.
The Mercedes-Benz E63 AMG, Nissan Altima L33, Ford Falcon FG and Holden Commodore VF will be evaluated side-by-side at the Royal Australian Air Force base in East Sale, Victoria, in a process expected to last three days.
The test should conclude the homologation of all four Car of the Future variants, and follows a similarly extensive five-day test at East Sale between the Nissan, Ford and Holden last November.
The four manufacturers have all undertaken private aero running as part of the homologation process, with Erebus recently adding two days of aero testing at the Oakey Army base near Toowoomba to the shakedown it undertook at Queensland Raceway on January 16th.
It is hoped that the final back-to-back testing will validate the data already gathered, with only minor tweaks required to have all four producing identical downforce and drag numbers.
Speedcafe.com understands that the Falcon and Commodore prototypes are running in black and white chequered liveries today, while Nissan Motorsport's Altima is in the factory colour scheme it has worn since its October launch. The E63, which will not be revealed by Erebus until February 14th, is carrying a plain dark grey look.
The design of the VF, which sees Holden's V8 Supercar contender move to an end-plate mounted rear-wing for the first time since 1994, will be launched by the Holden Racing Team on February 11.
The introduction of the Nissan and Mercedes into this year's championship under the COTF rules follows almost 20 years of Ford and Holden exclusivity in the championship.